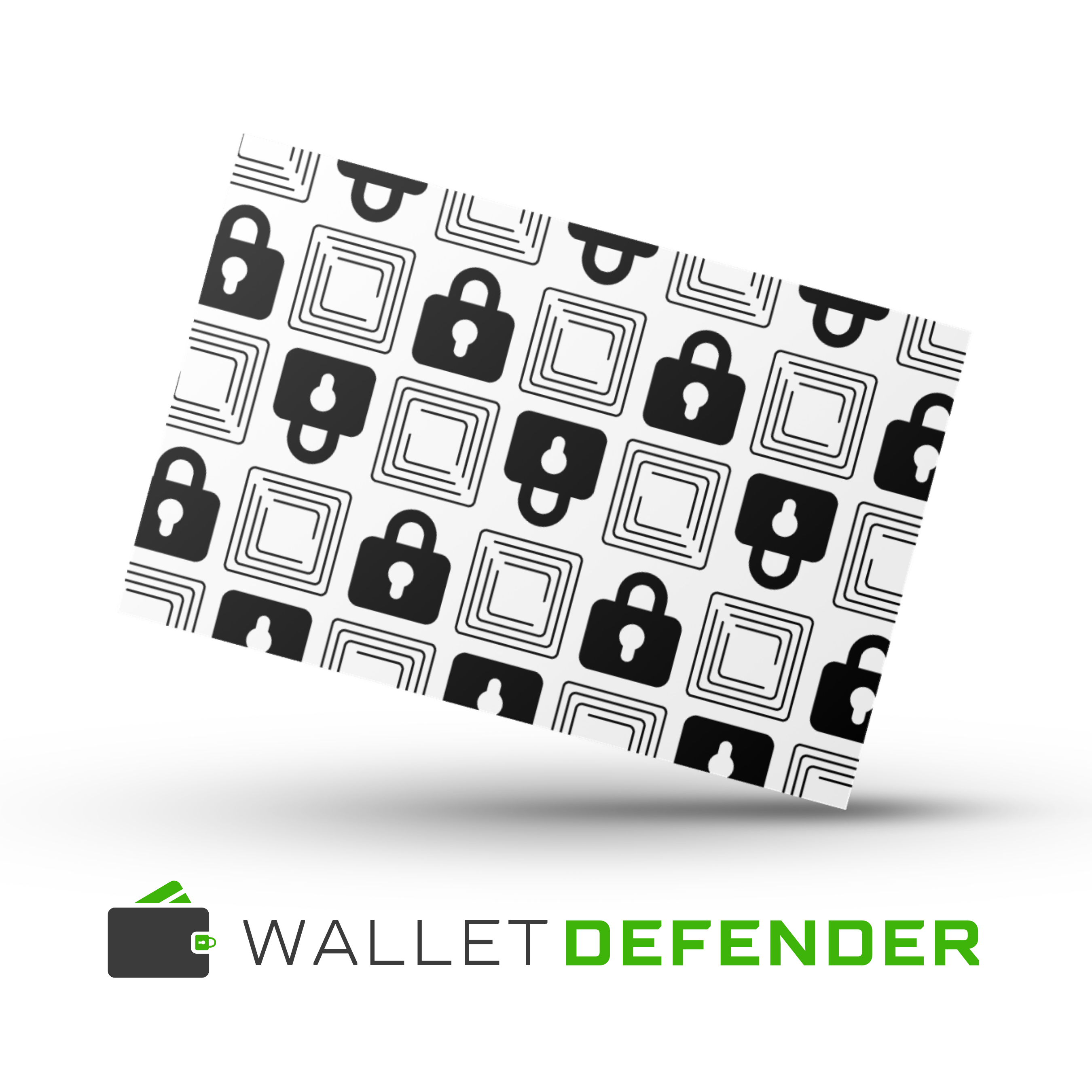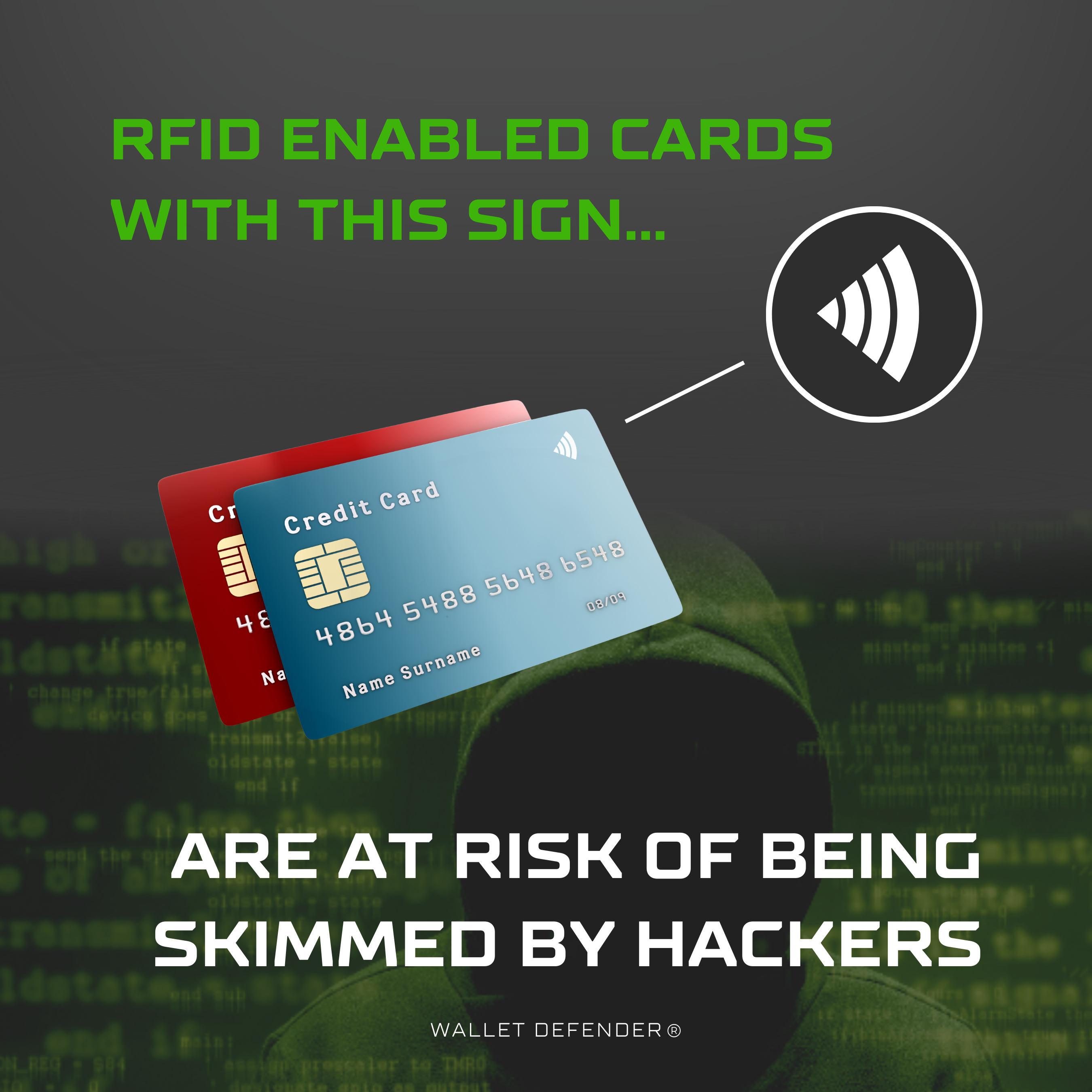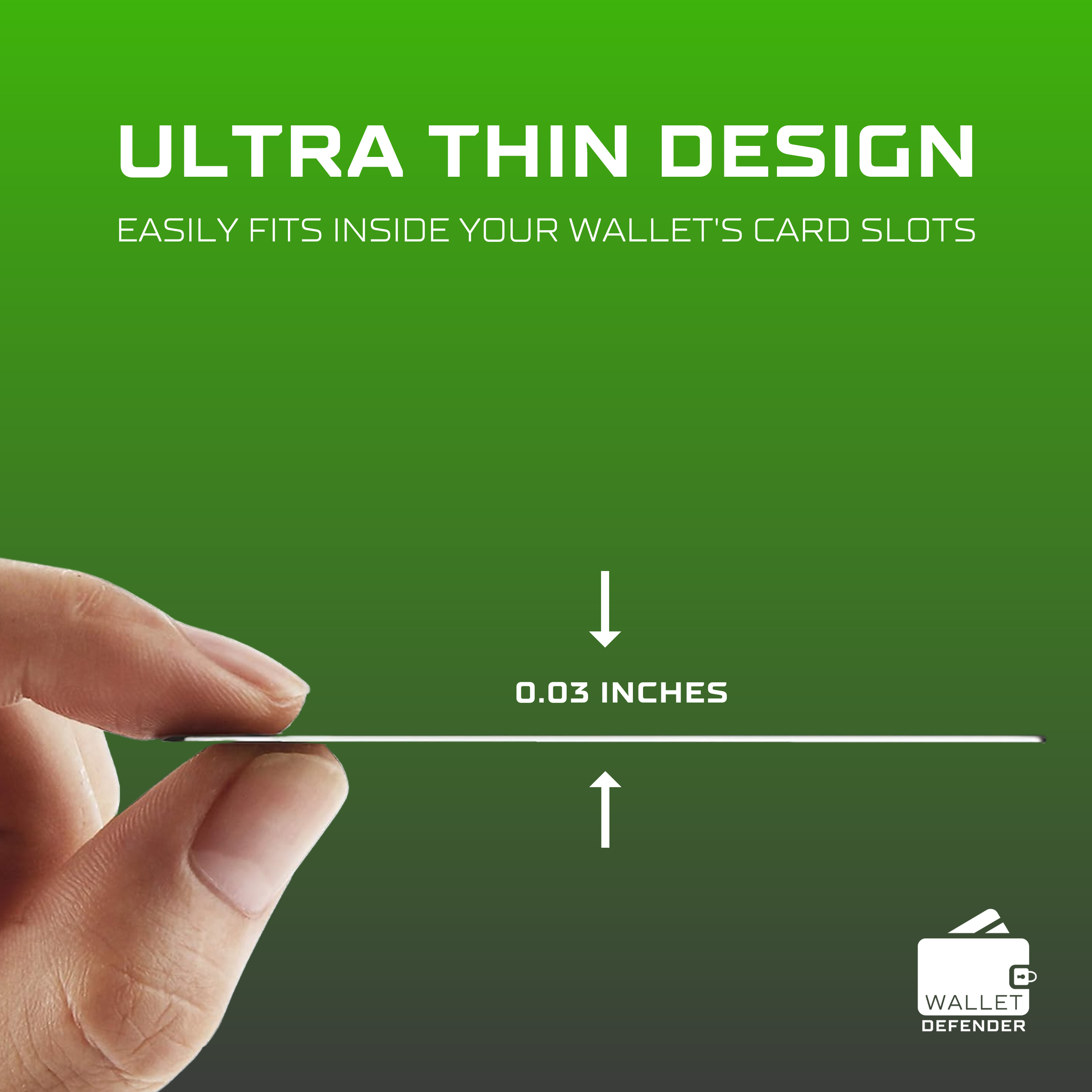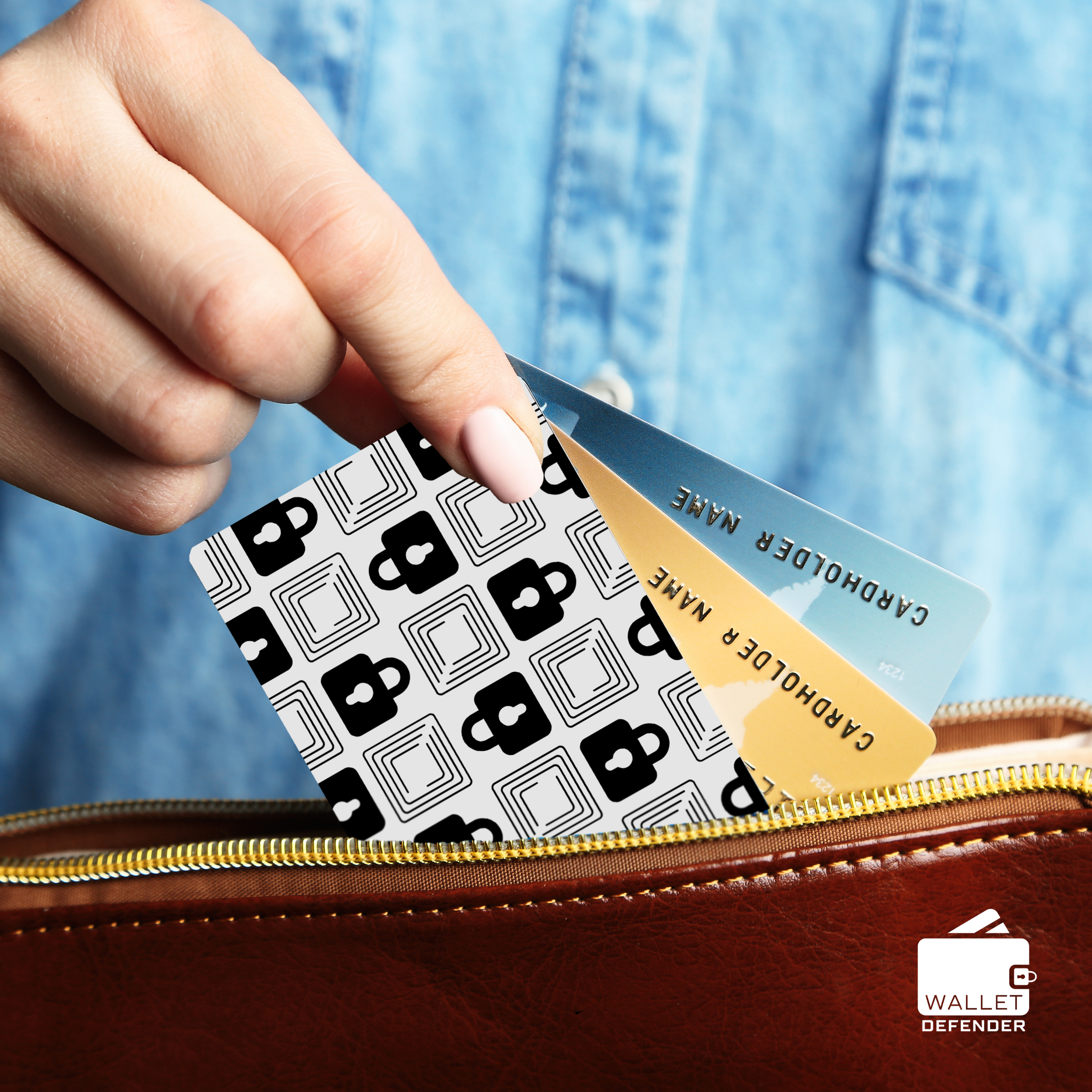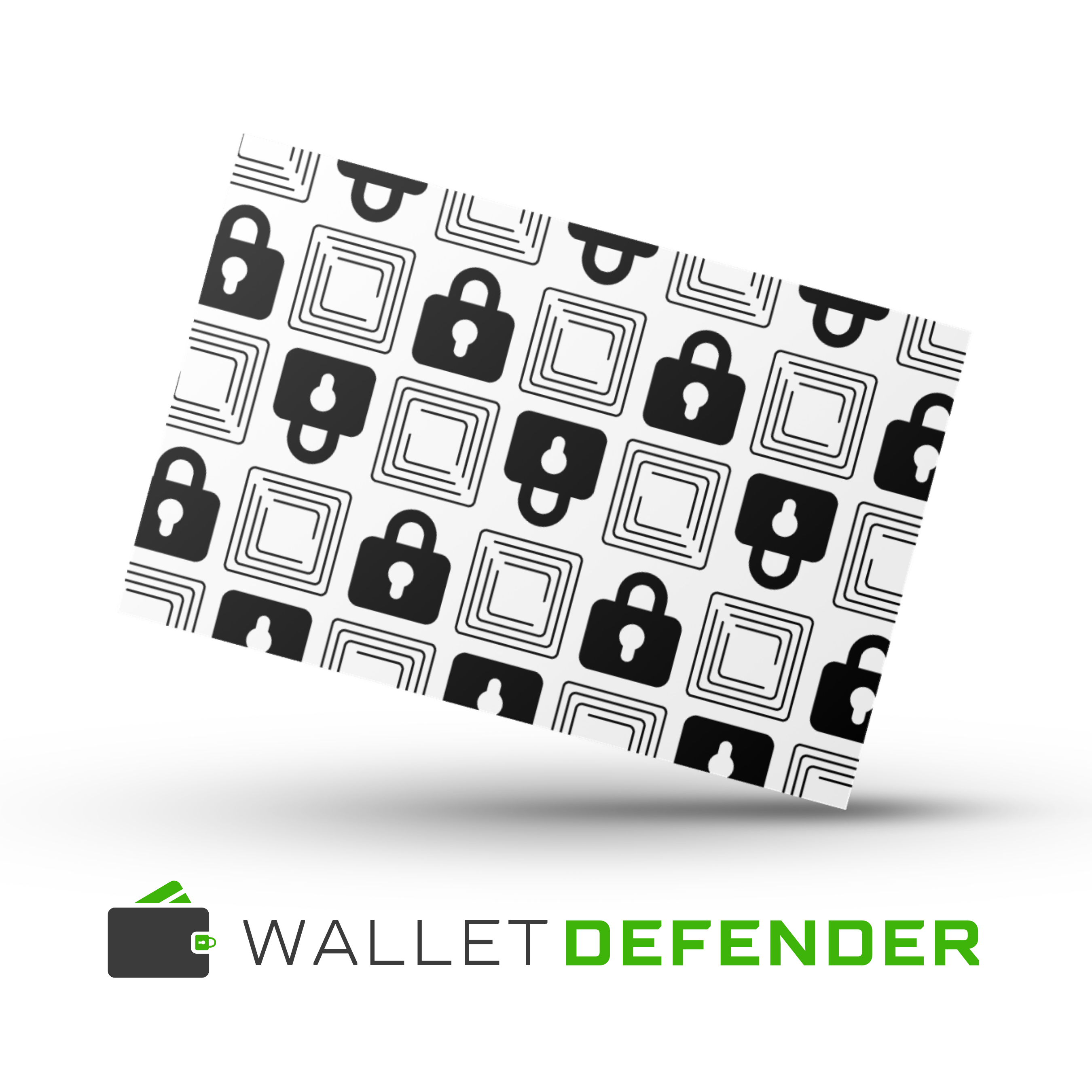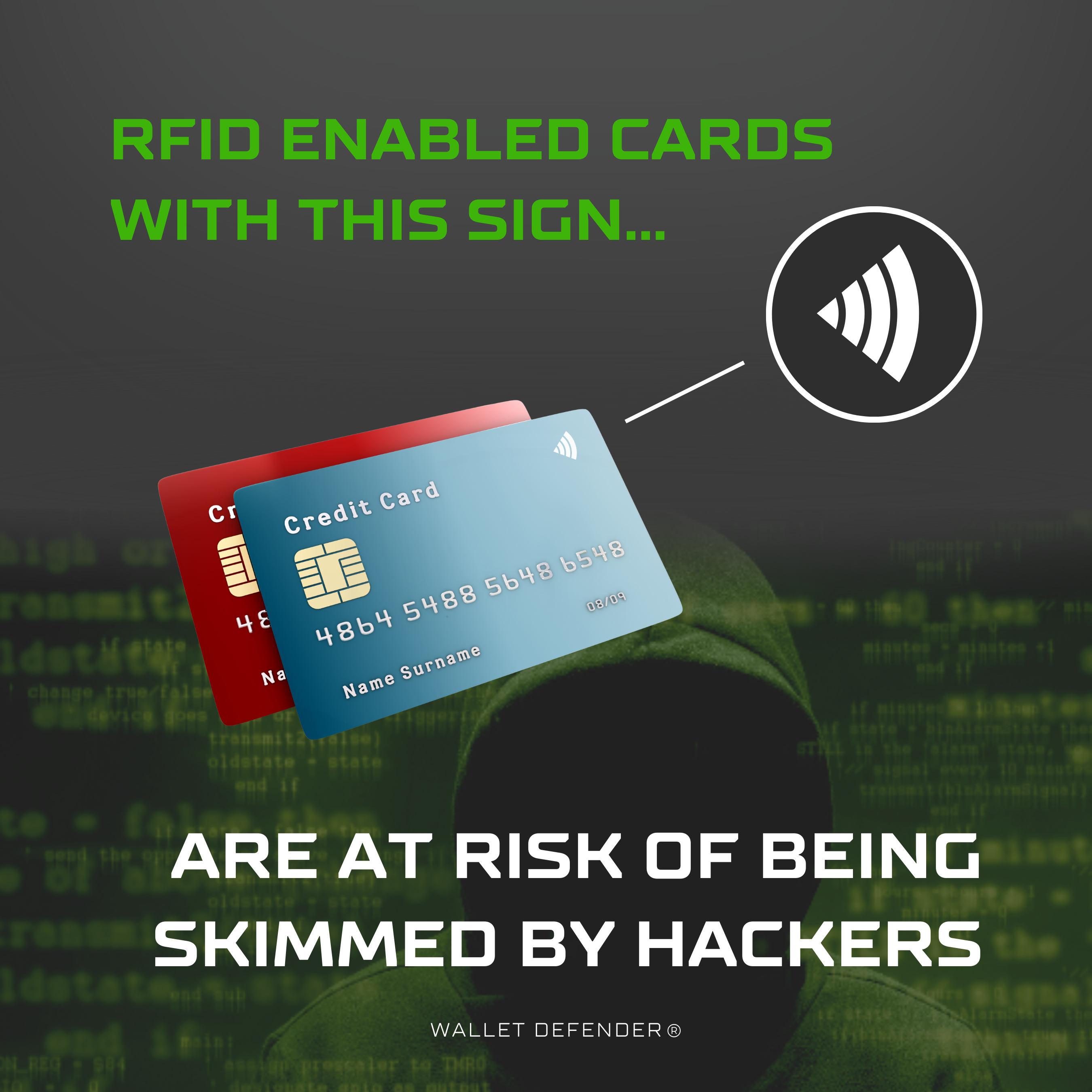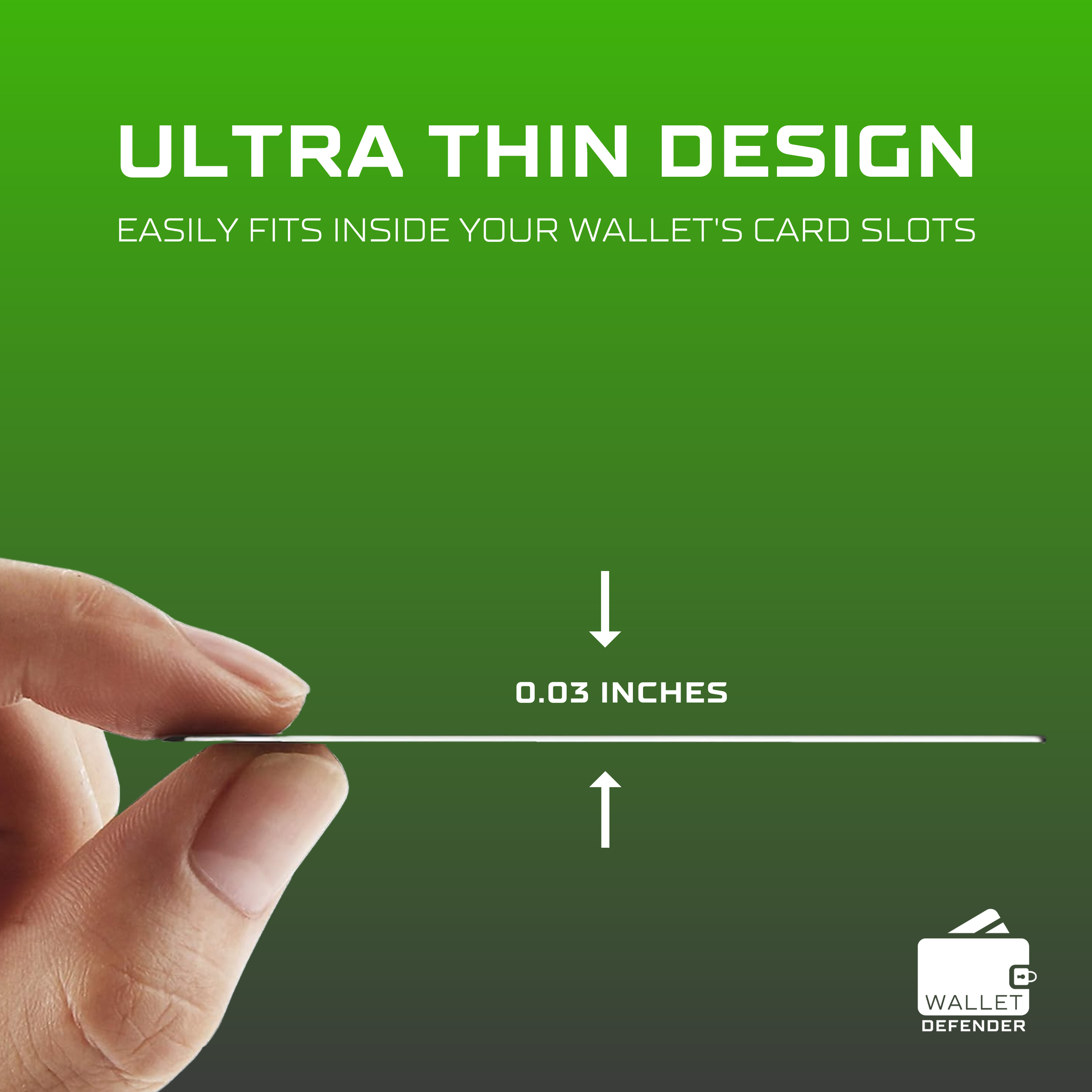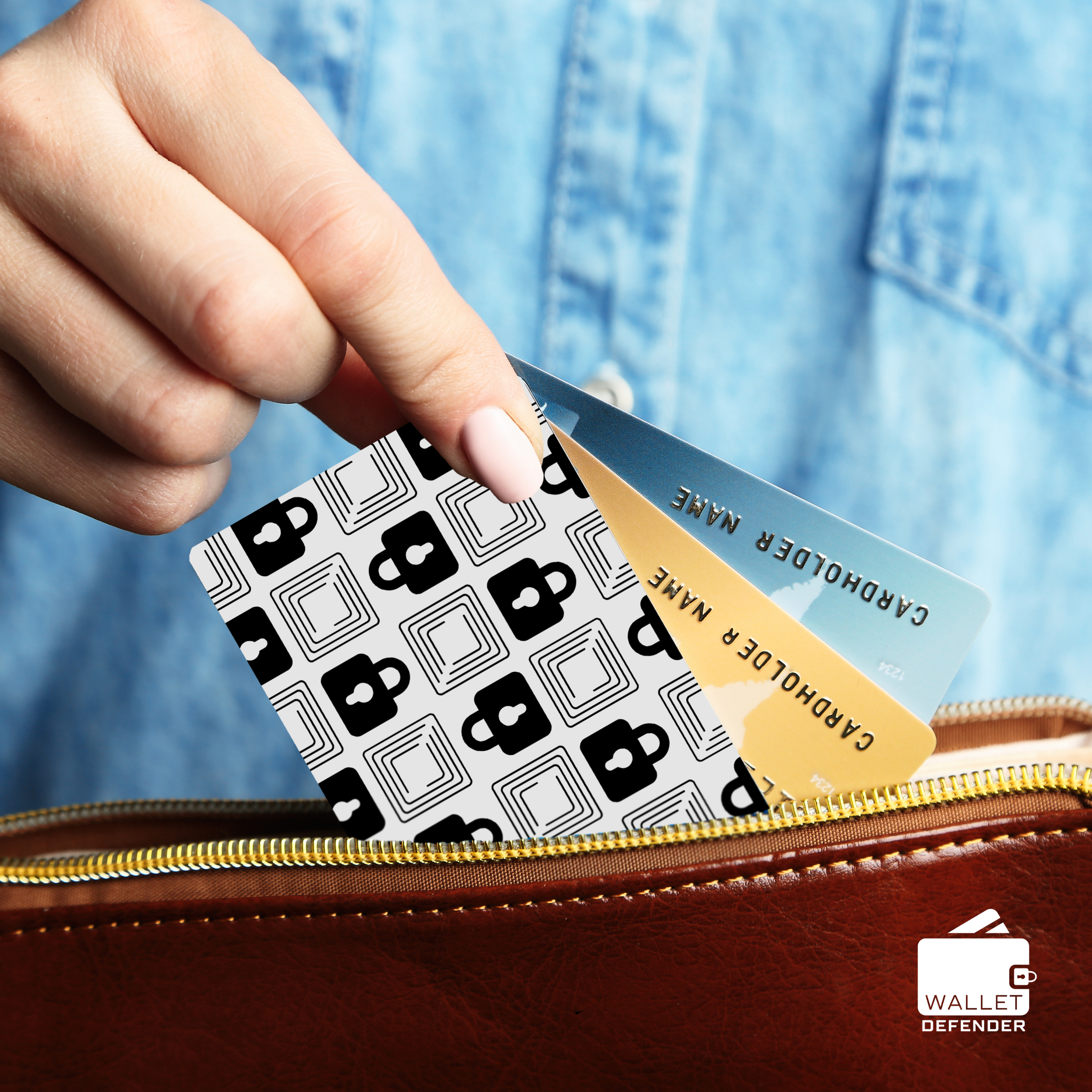 Wallet Defender
Select Your Offer:
Wallet Defender is a smart anti-theft card designed to shield your payment and smart I.D. cards, protecting you from identity theft and fraud. Its award-winning RFID blocking technology works by effectively jamming and scrambling any attempts at reading your cards' RFID or NFC signals, which ensures your personal cards are invisible to pesky identity thieves.

Due to convenient, new tap-and-pay features, wireless theft is now easier than ever, and credit card fraud has risen by over 30% in recent years. With Wallet Defender inside your wallet, you can enjoy peace of mind knowing your private information is now out of reach from malicious scammers looking to steal your hard-earned savings.
Award-Winning Technology - Wallet Defender uses sophisticated, award-winning RFID blocking technology to protect you from identity theft and fraud, by effectively jamming and scrambling any attempts at reading your cards' RFID or NFC signals.

Secure

- Wallet Defender protects your RFID enabled credit cards, debit cards, passports and other smart ID cards from sneaky thieves using RFID scanning devices.
Slim & Compact - With the same measurements as a typical credit card, Wallet Defender is not only compact, but it can also easily be transferred between any wallet or passport holder. Each Wallet Defender card is roughly 0.8mm thick and fits perfectly inside the slots of your wallet without causing any damage.
No Batteries Required - The card that lasts forever! Wallet Defender is extremely energy efficient and does not require charging or additional batteries to operate.
Weatherproof - Never worry about damaging your Wallet Defender card as it is made of high-grade PVC material that can withstand accidental spills, raindrops and more.
Convenient - No more wrapping your credit cards in tin foil or fiddling with pesky sleeves! Simply stick the Wallet Defender card inside your wallet to ensure incredible RFID security.
Find Out What Others Are Saying:
Mark L. - Tuscon, AZ
Powerful! I wasn't sure if this would work until I tried using my card on a machine and it wouldn't work until I realized my RFID blocking card was too close to scanner. Advise you put in back pocket while using your credit card. Highly recommend this product.
Chet G. - Atlanta, GA
The best security. You need extra added security against the scammers and fraudsters out here in the world and this is the perfect protection for your credit, and debit cards also your drivers license.
Eliza B. - San Diego, CA
Love this card! Saved me from replacing my non-RFID blocking Bellroy Note Sleeve wallet which I purchased a few years ago. Tested them on a vendor's contactless terminal, it successfully blocked my card's signal.
Explore More Tech
Check out more of our best-selling gadgets and today's hottest tech products.
Shop Now