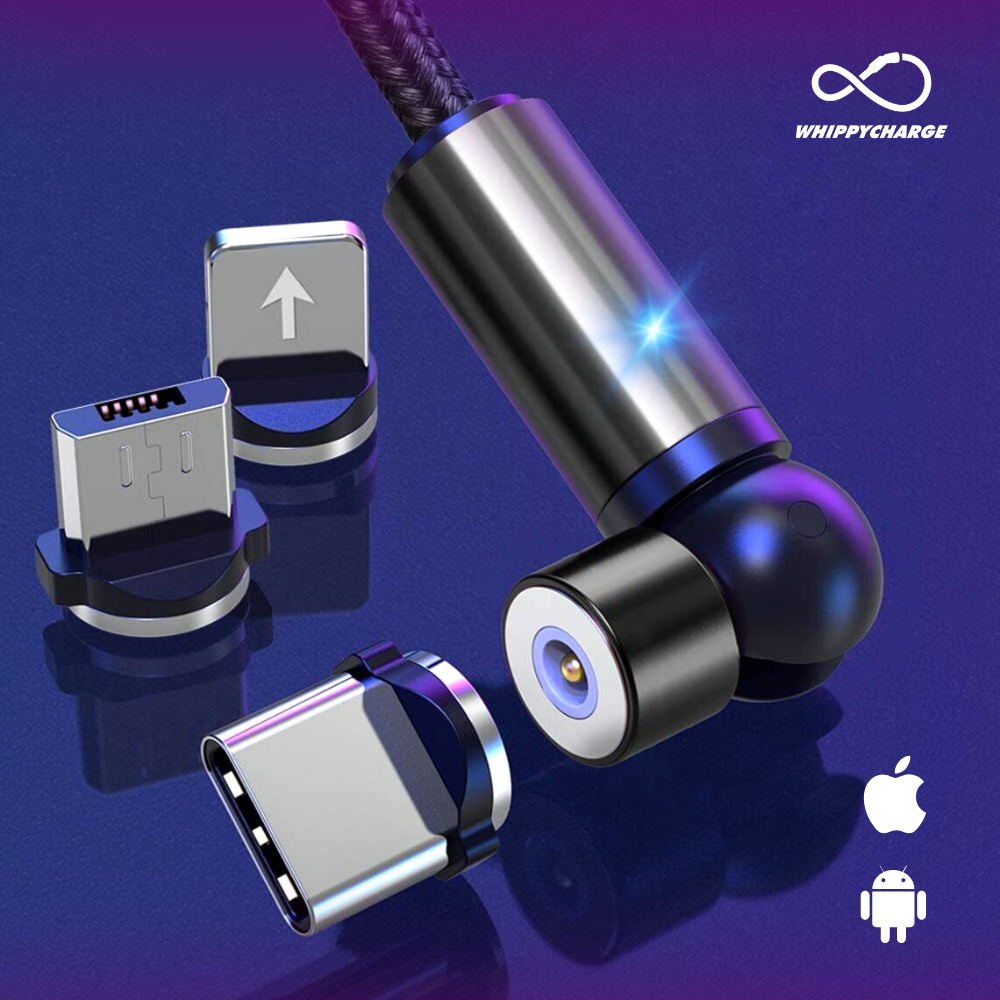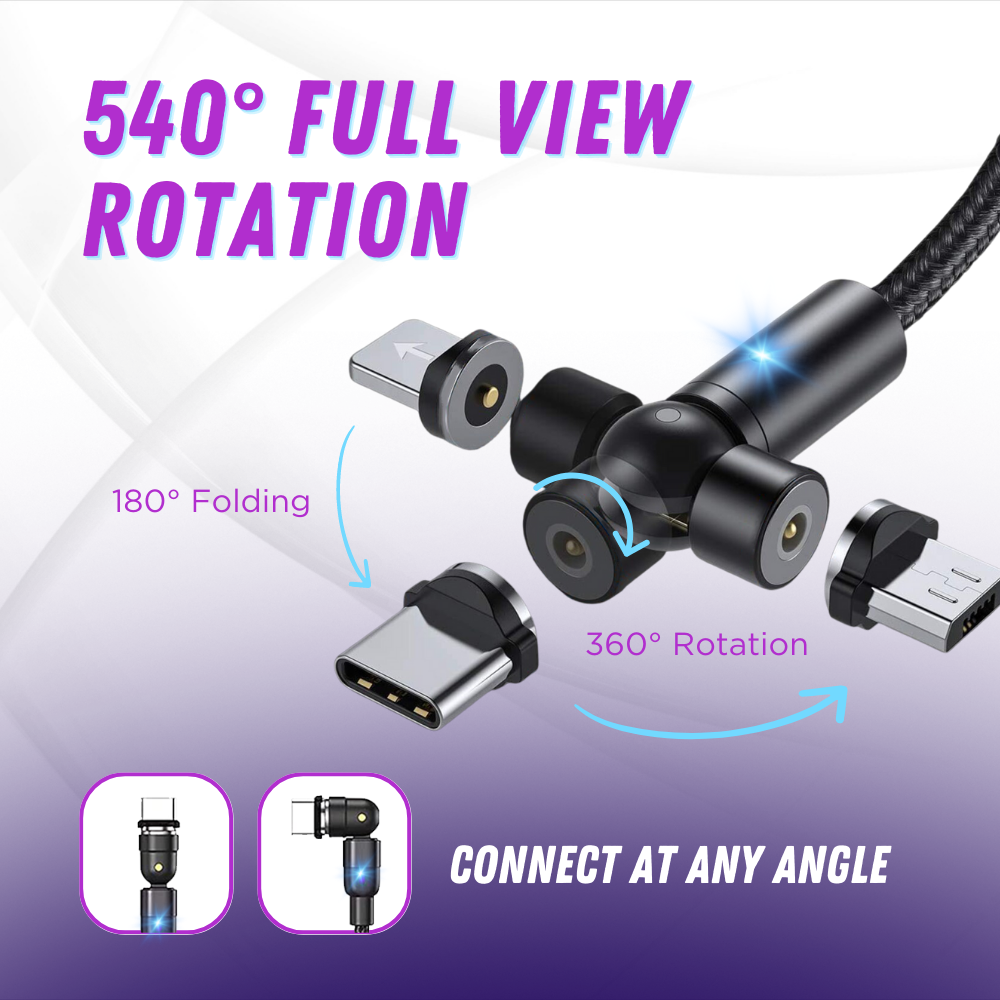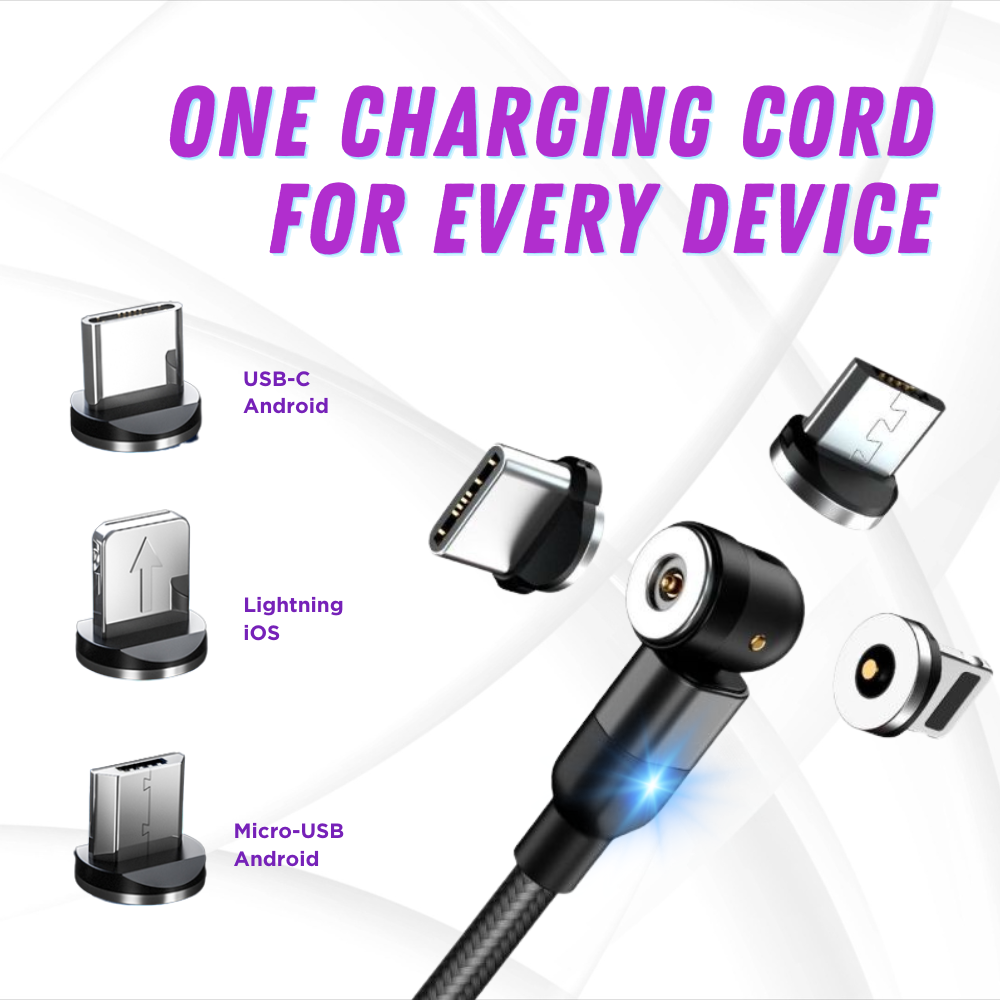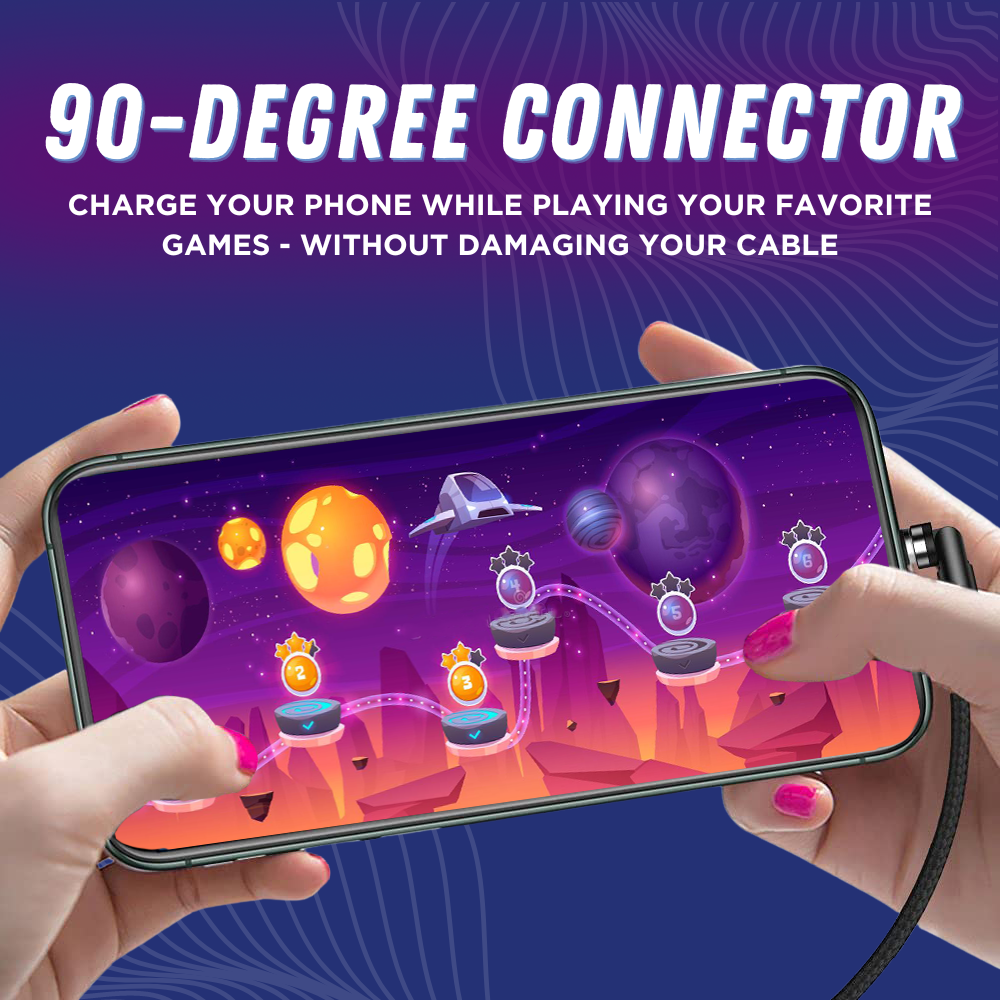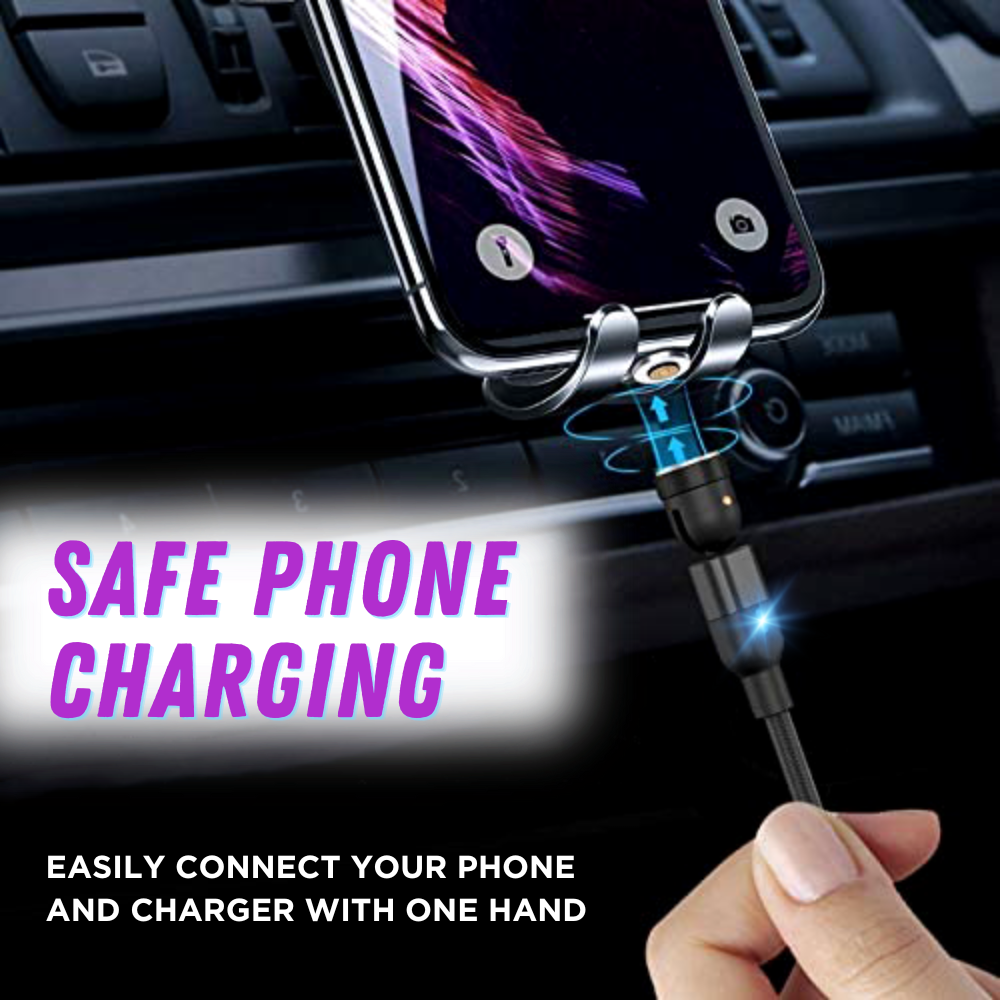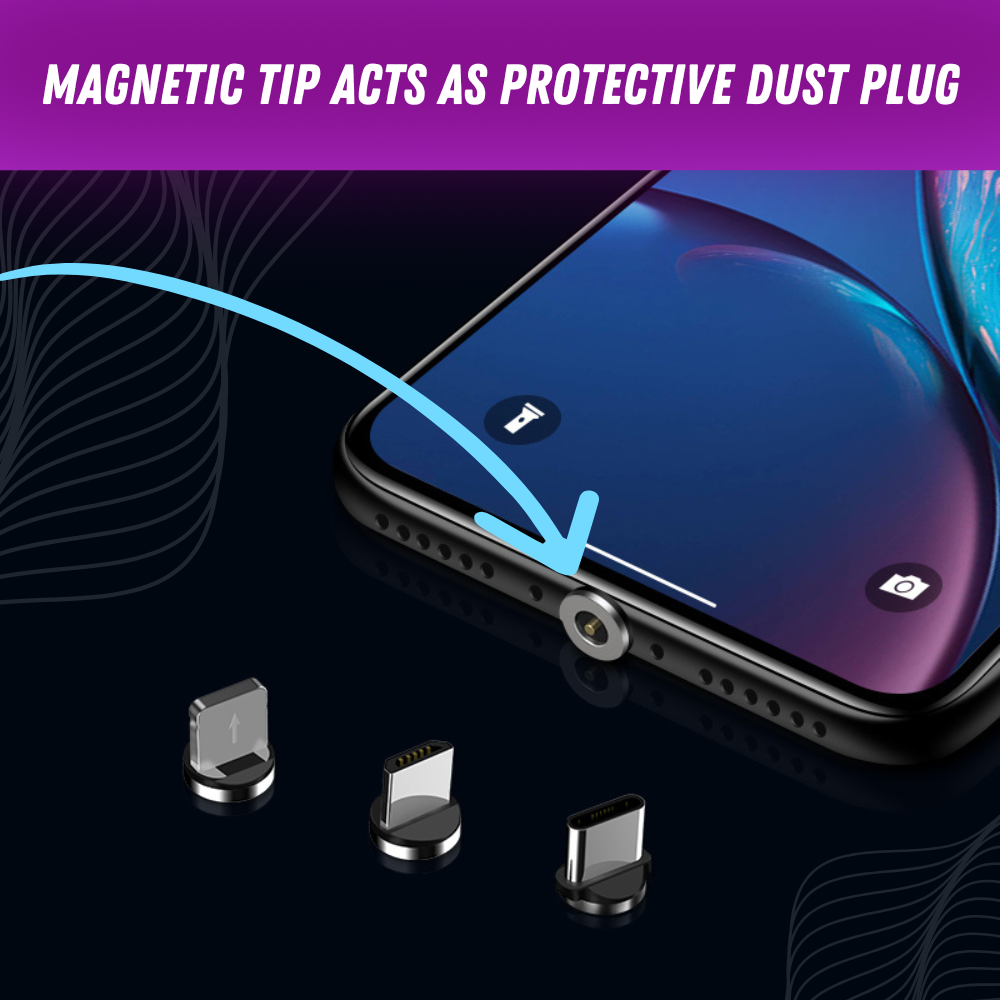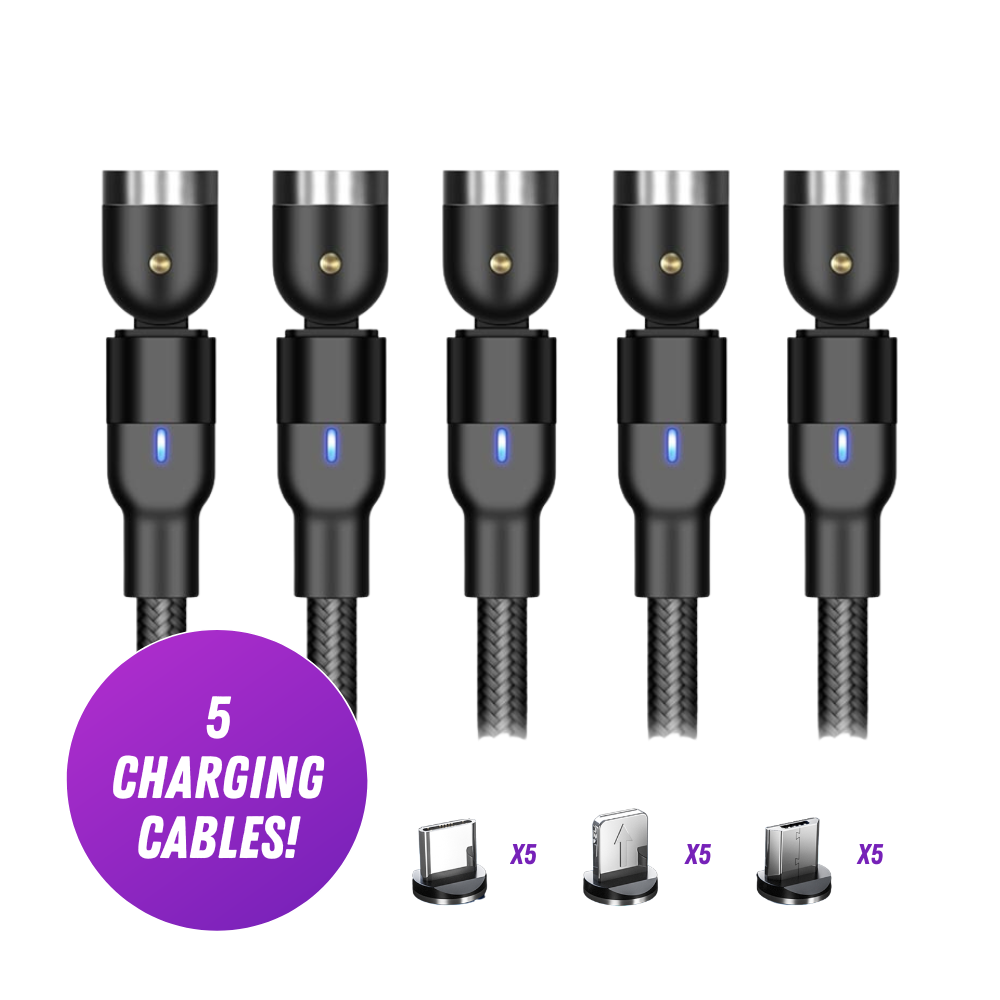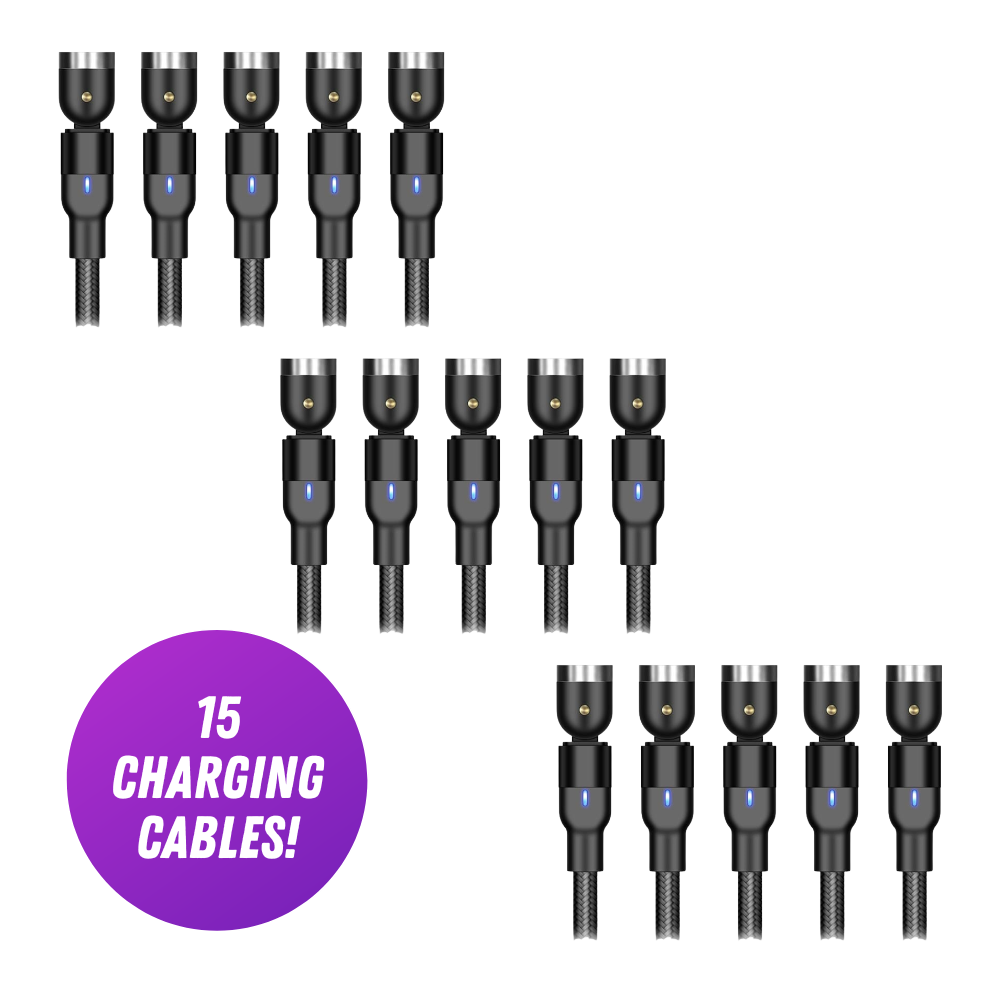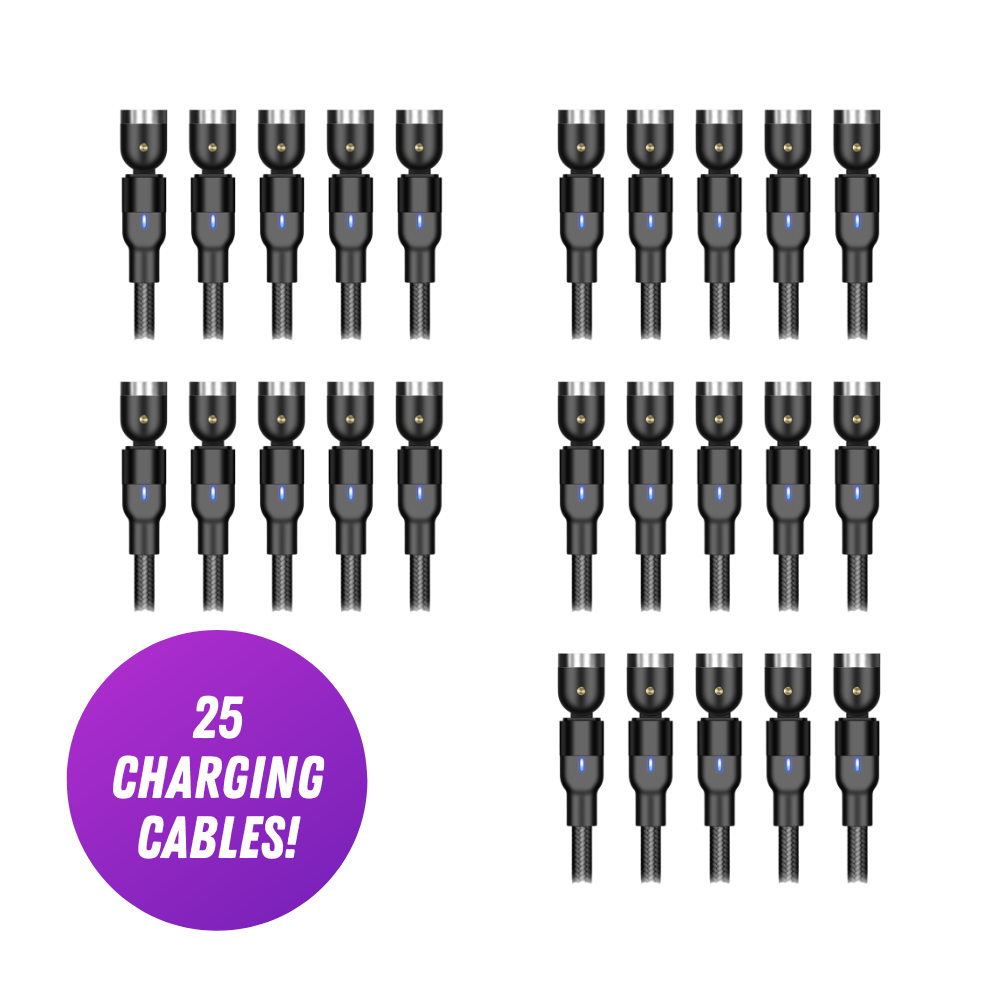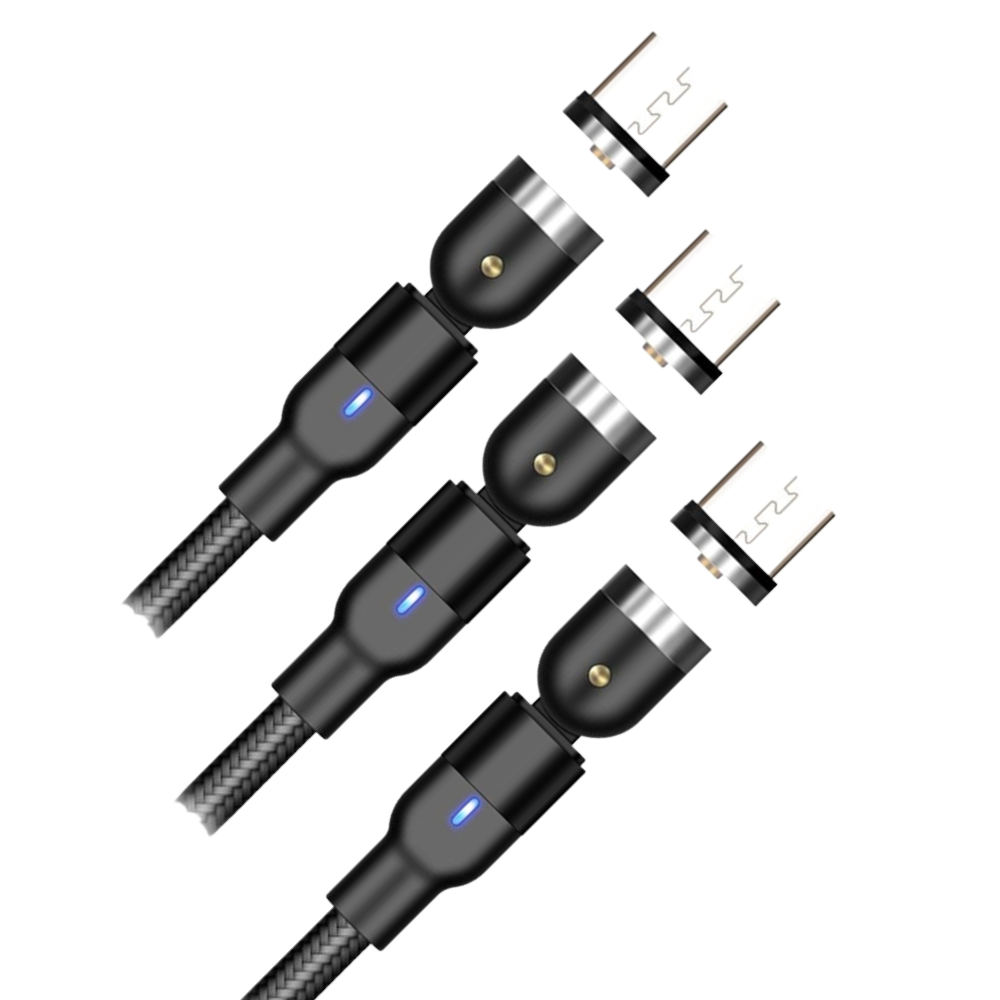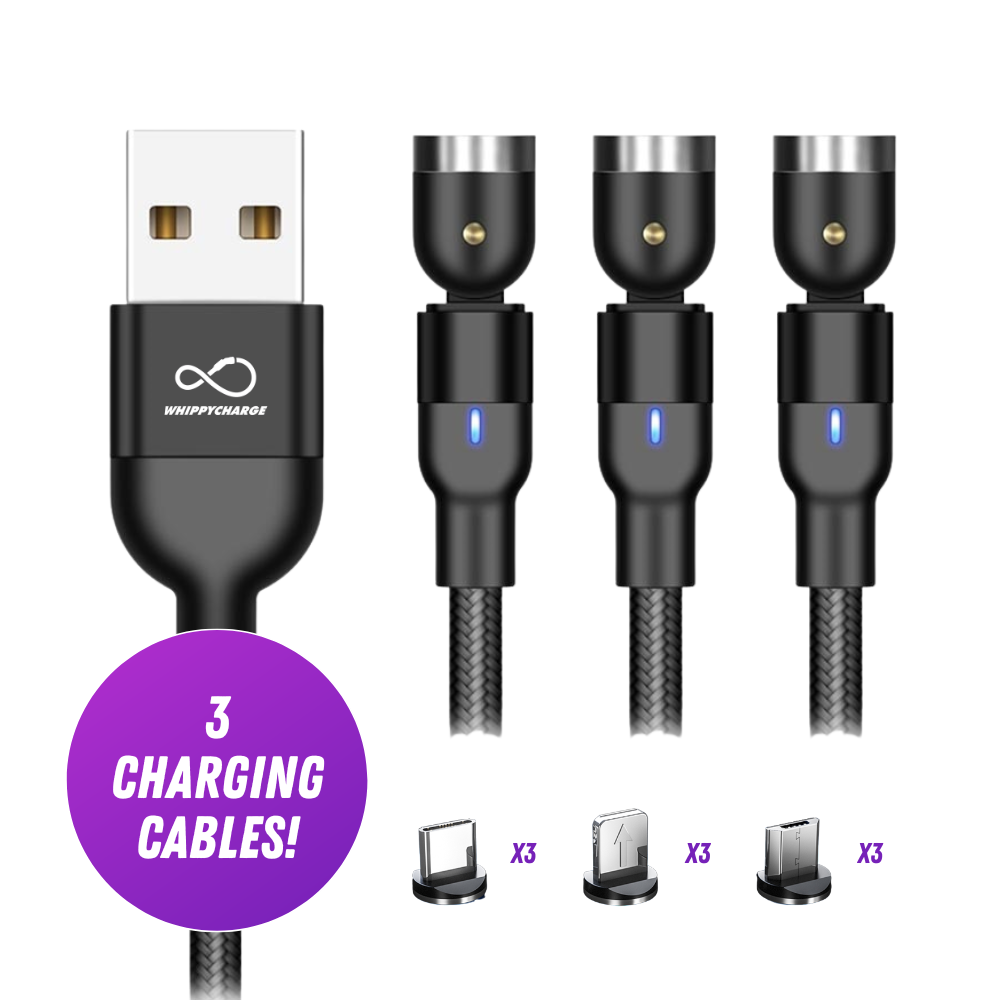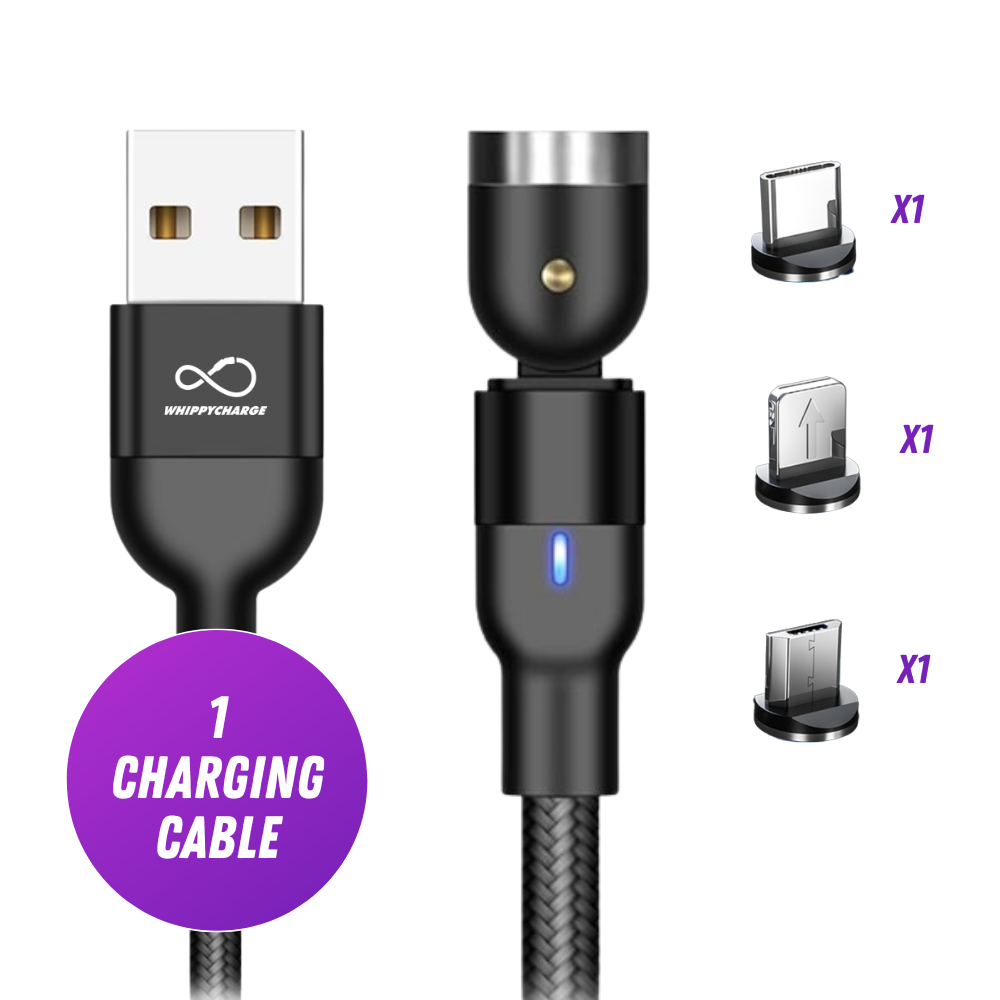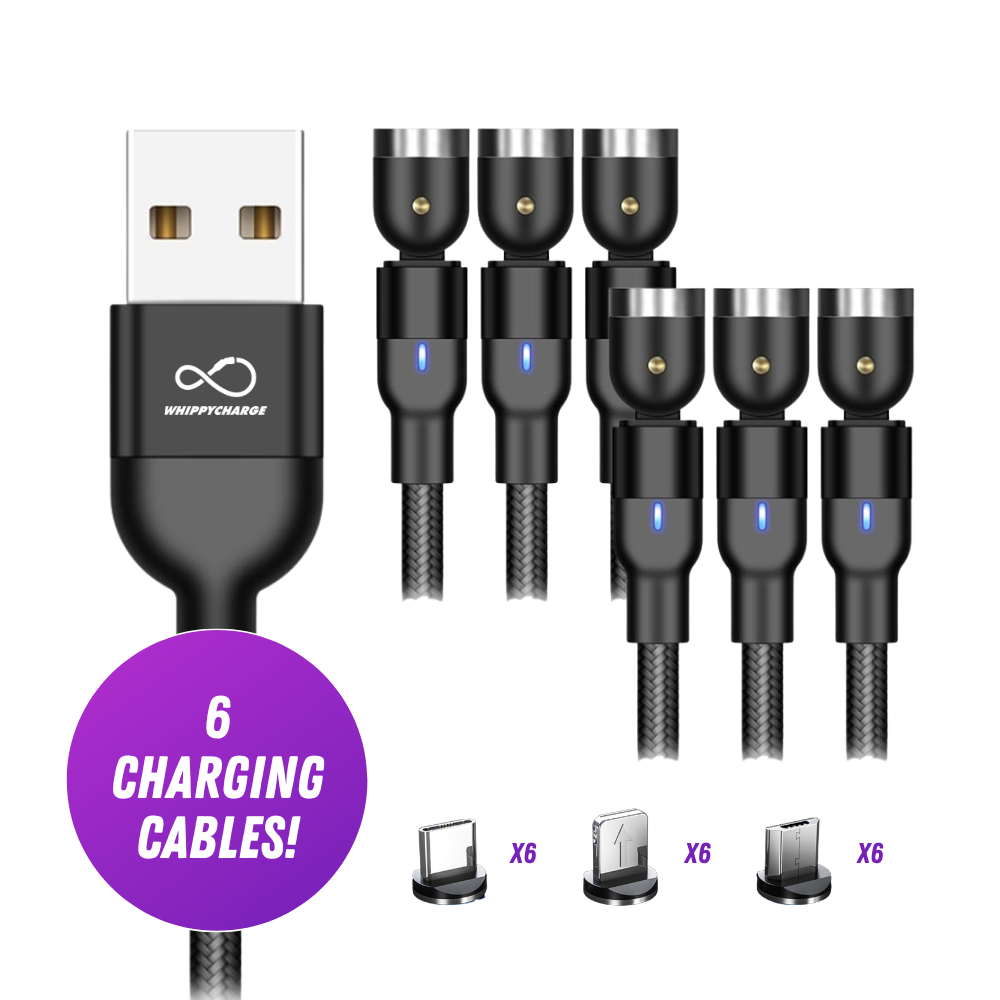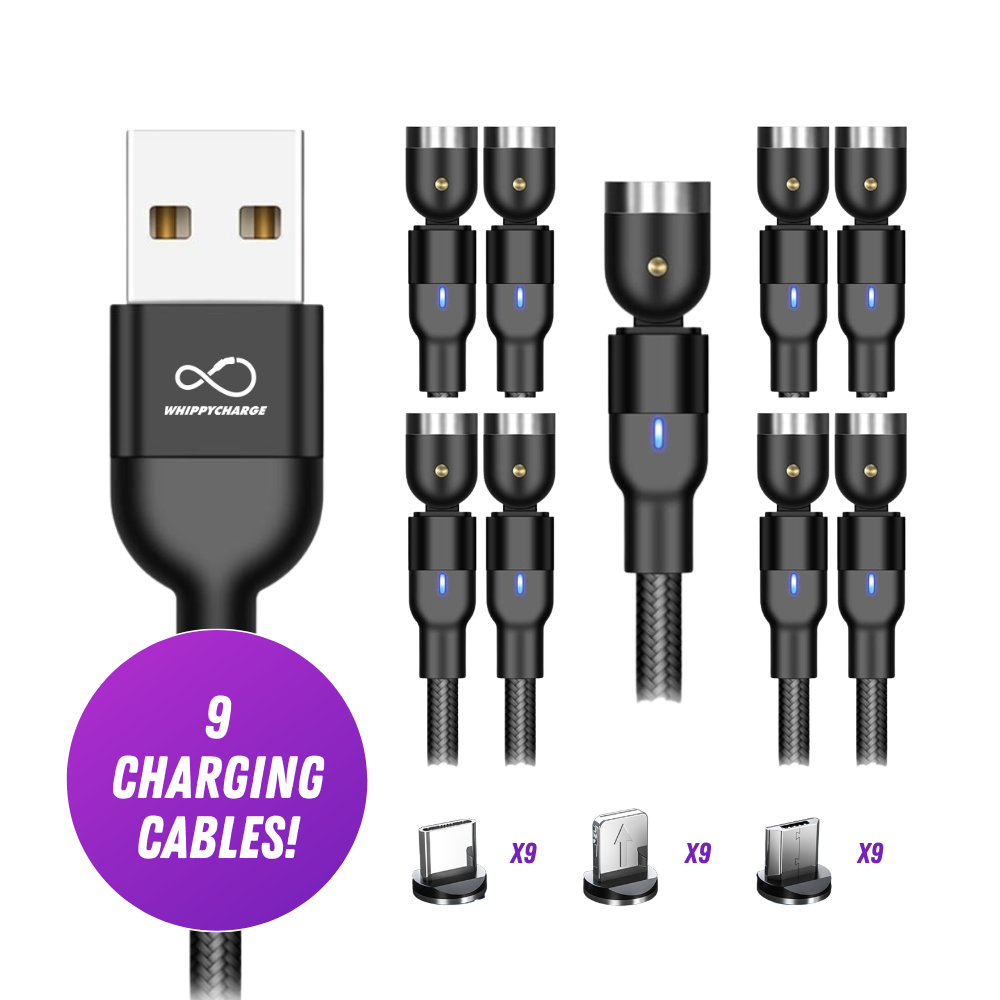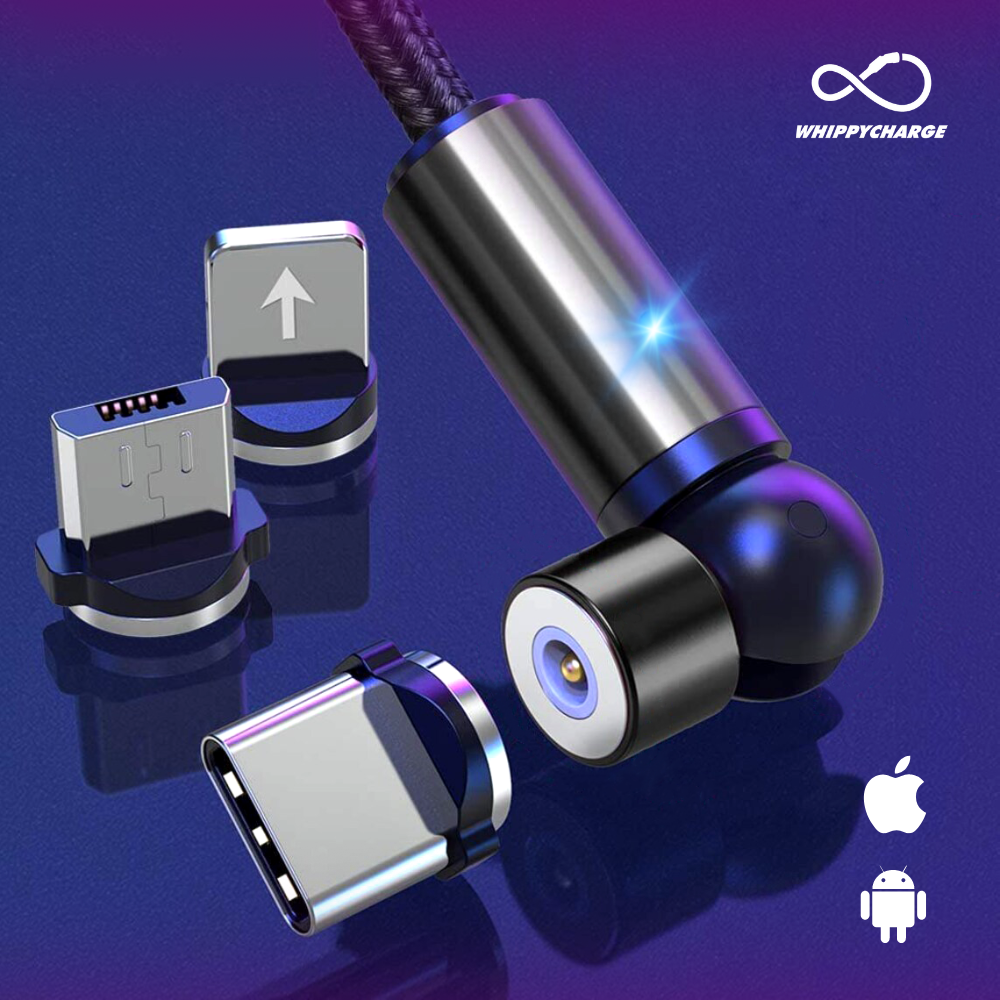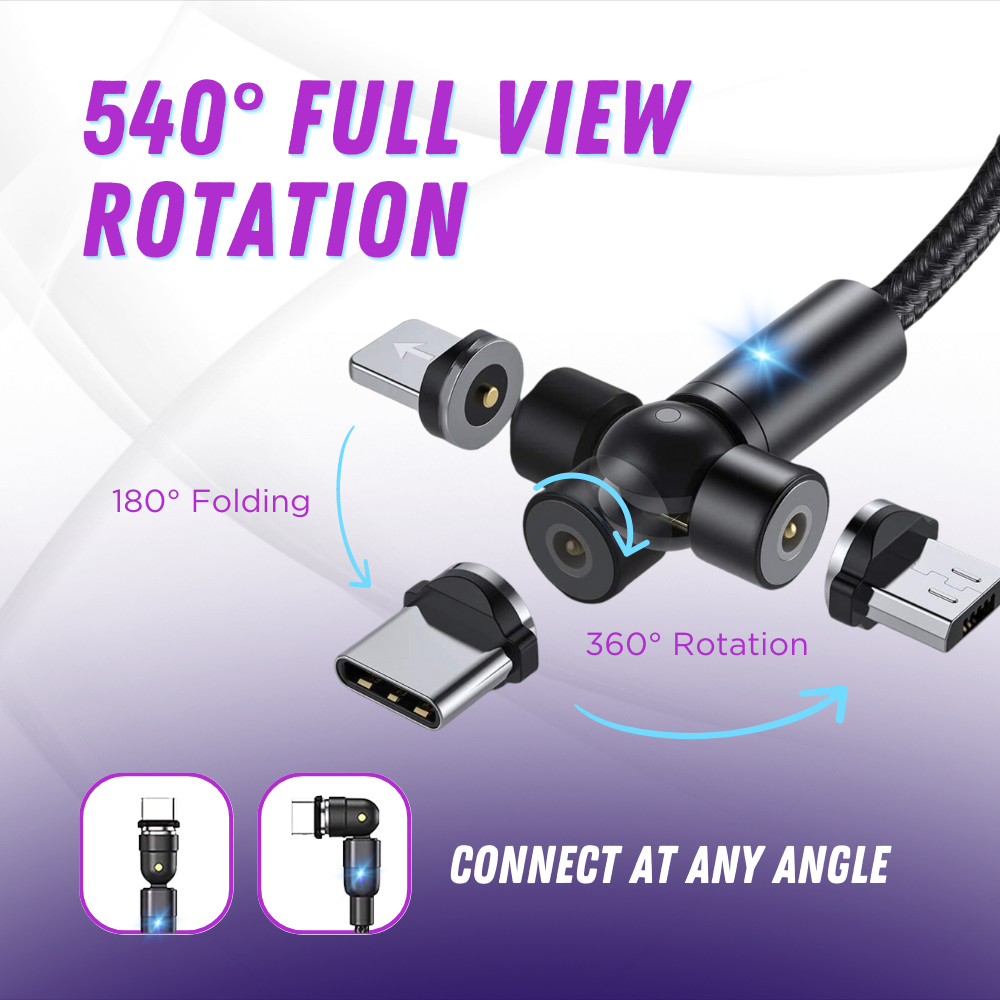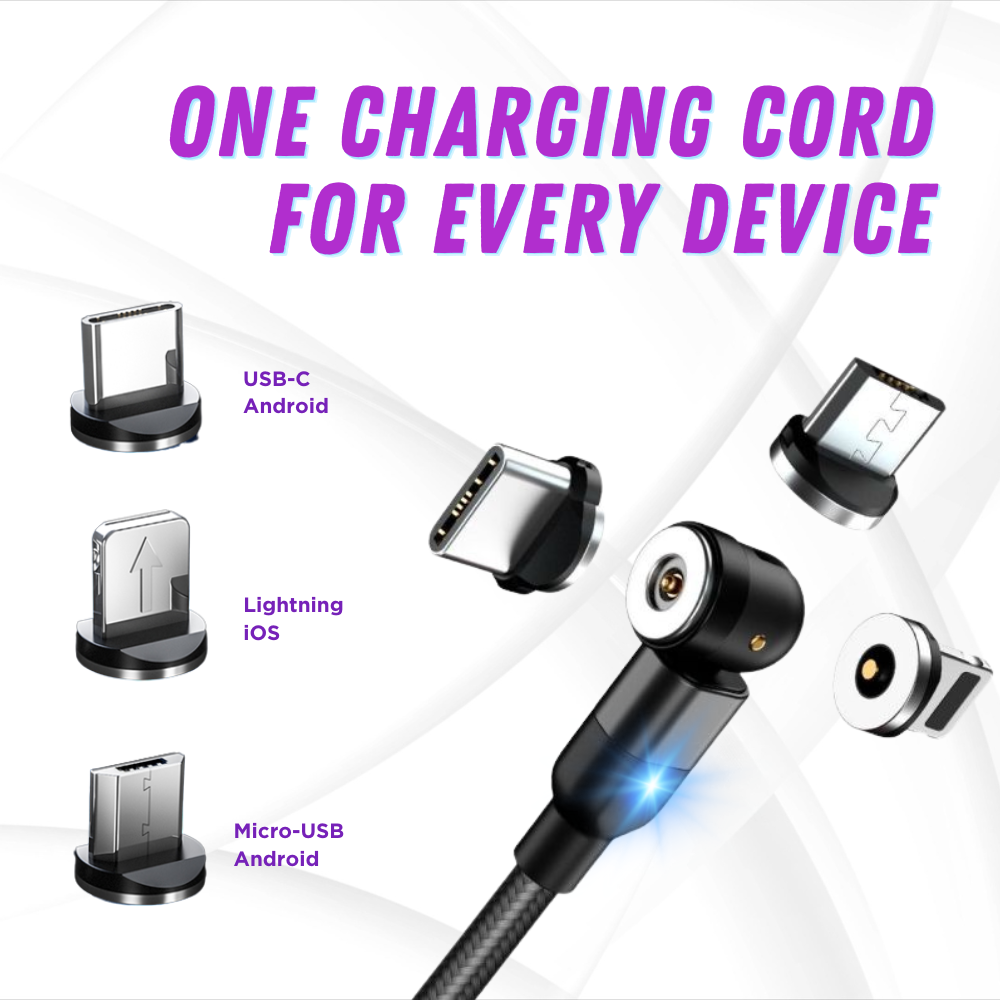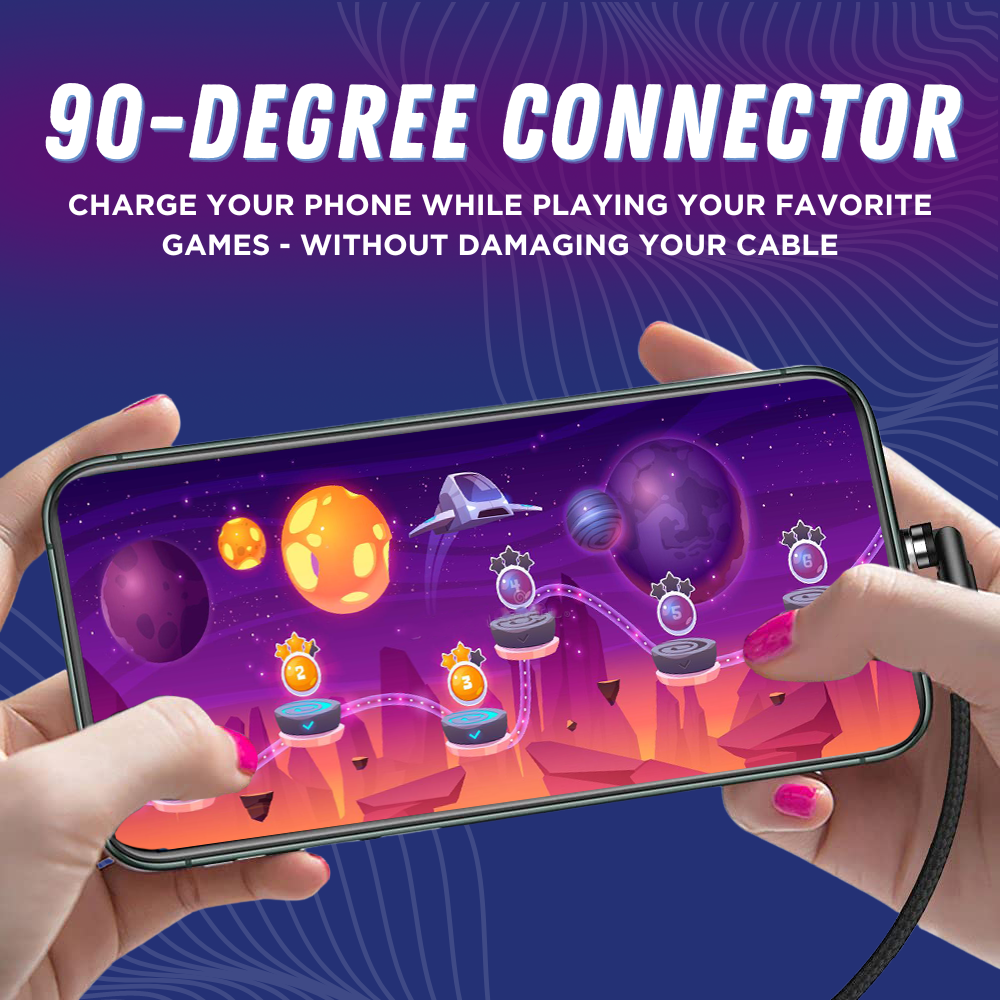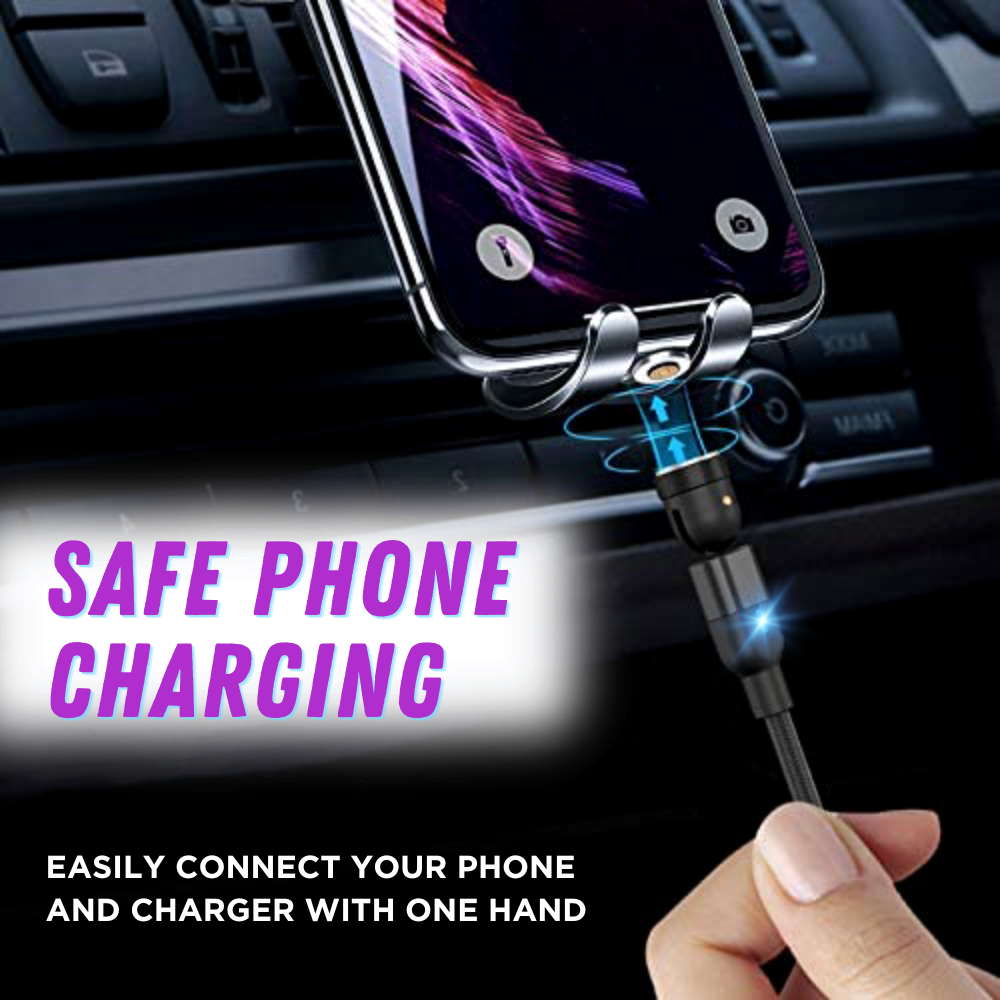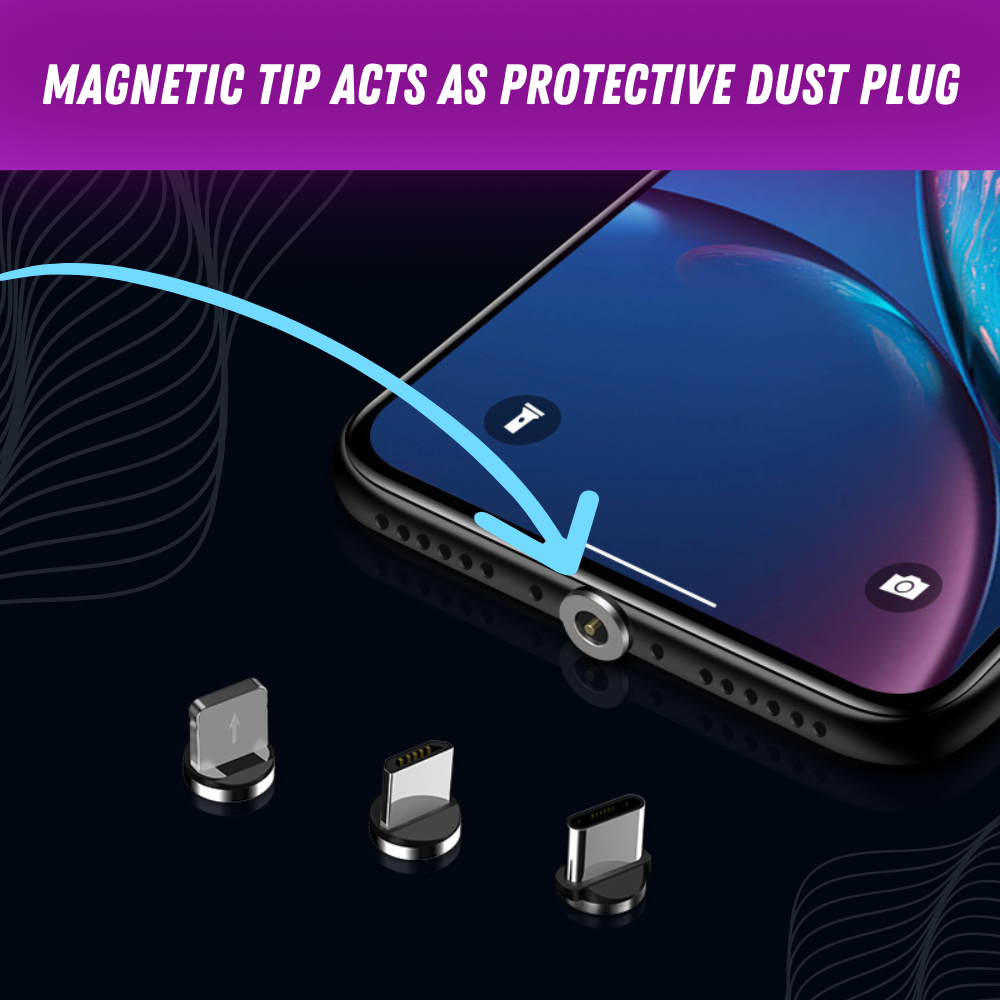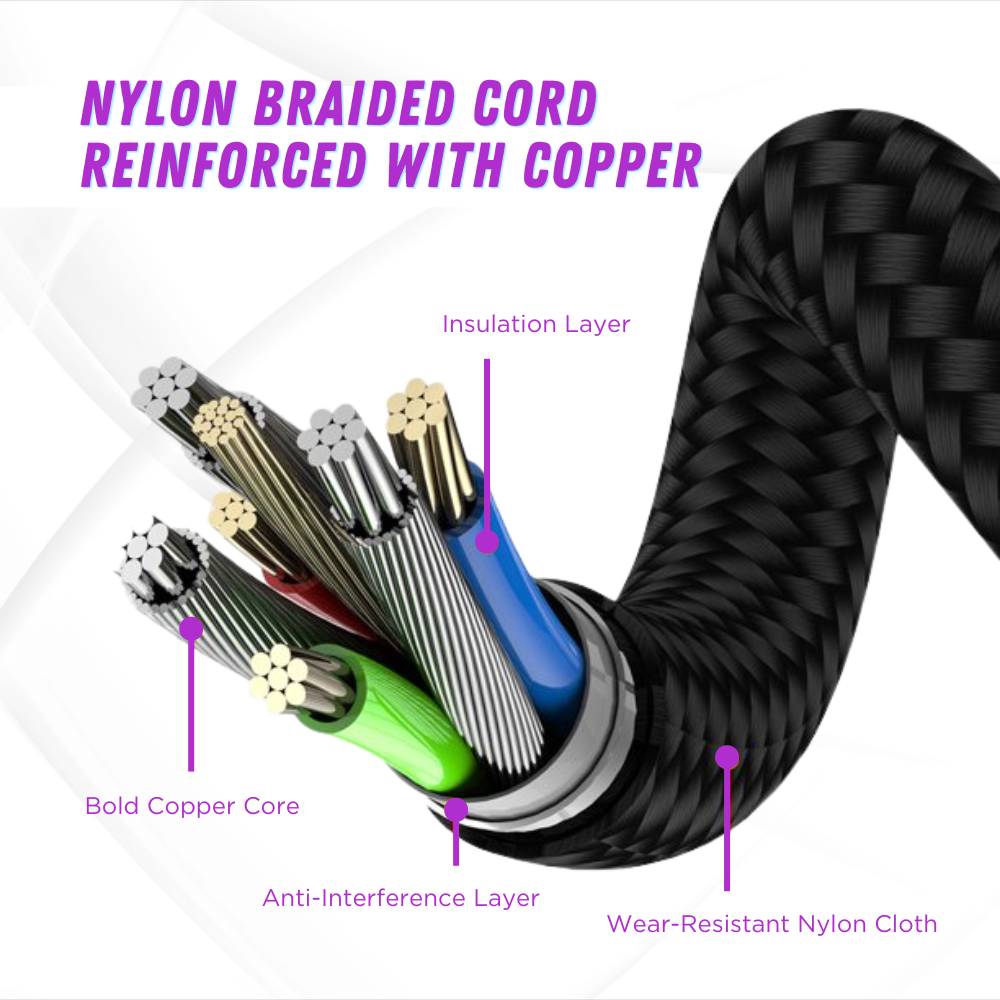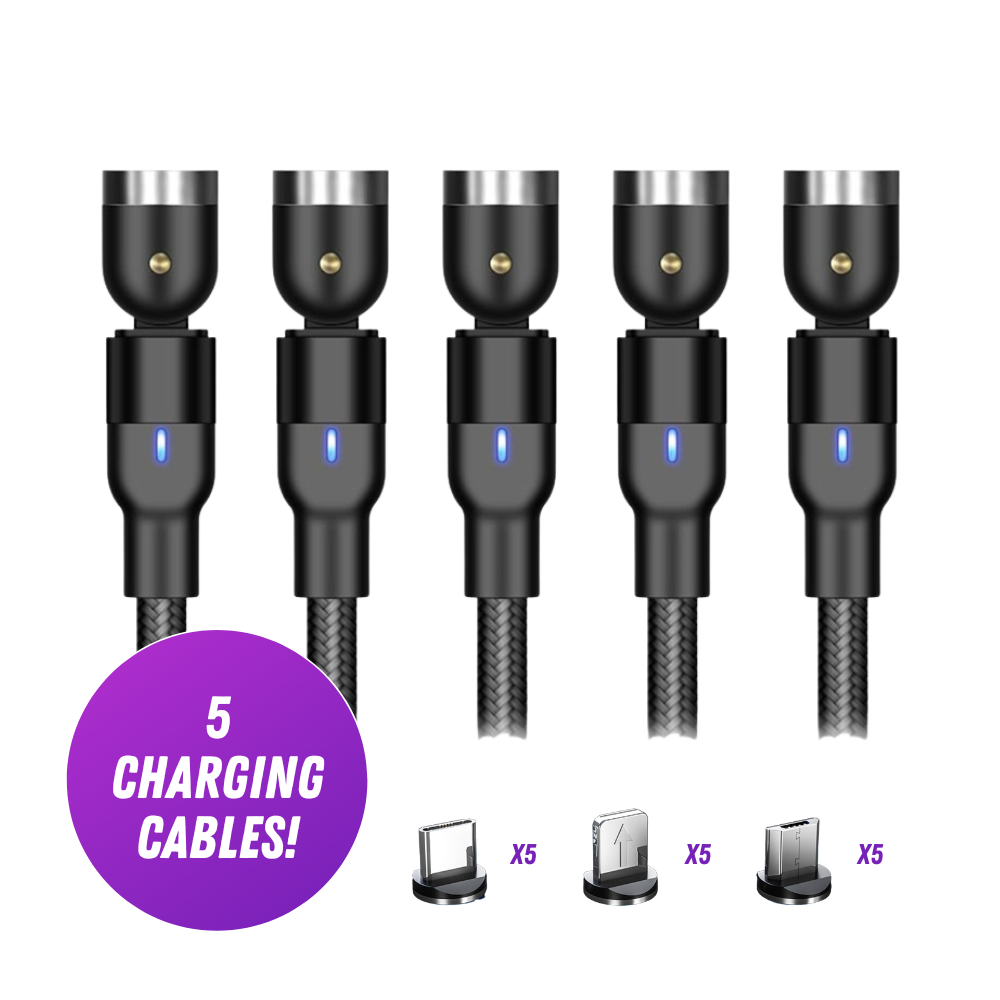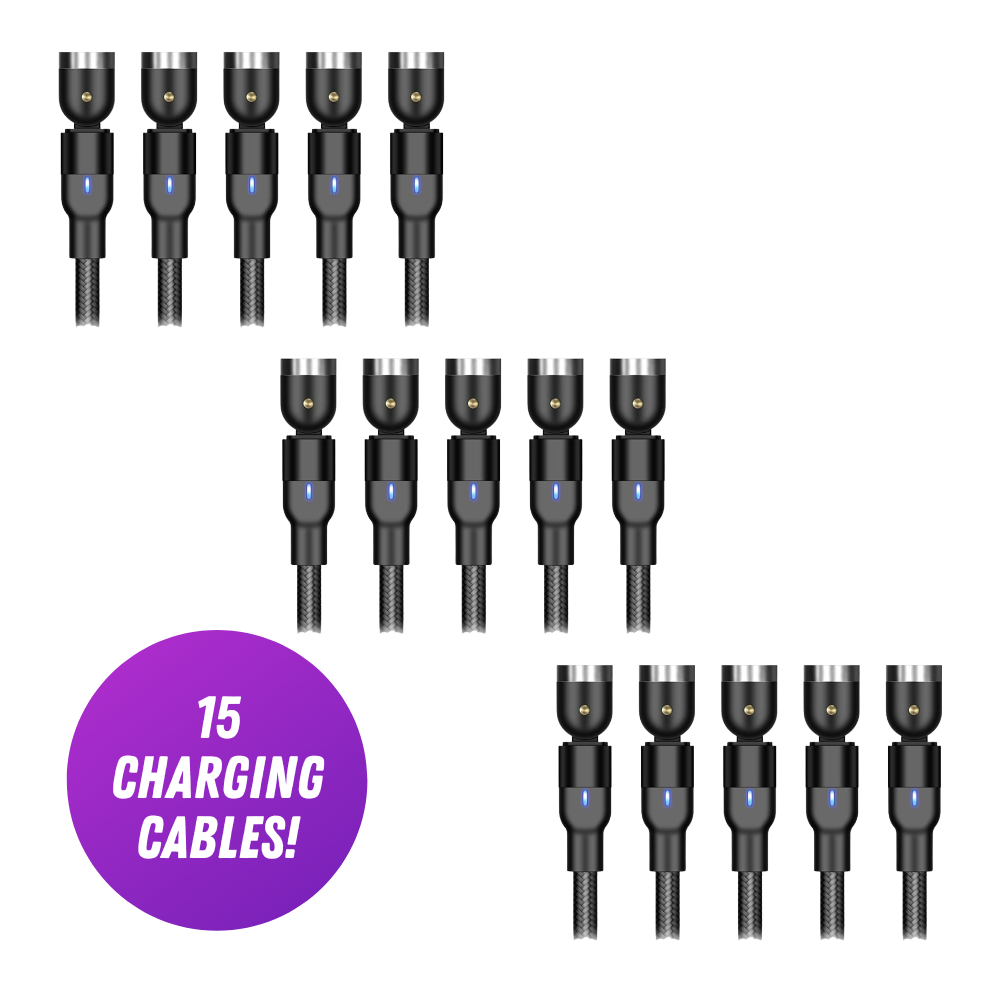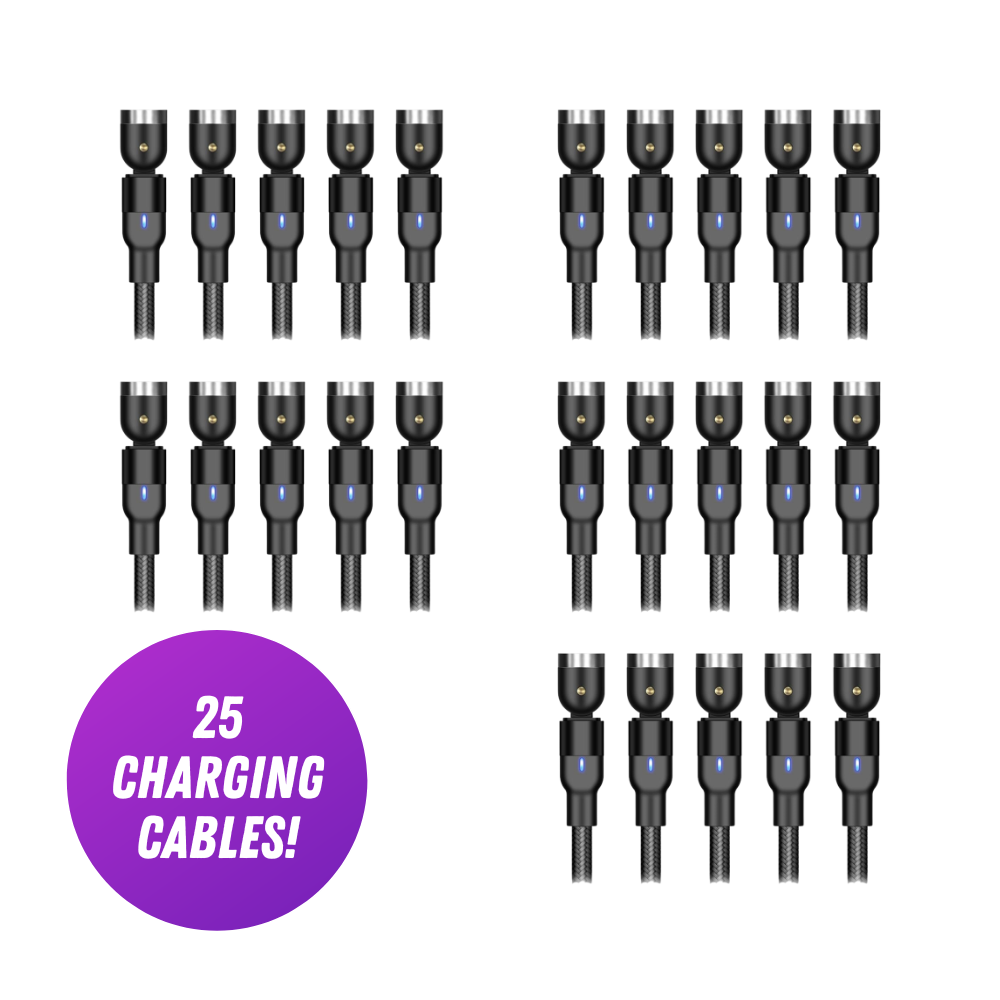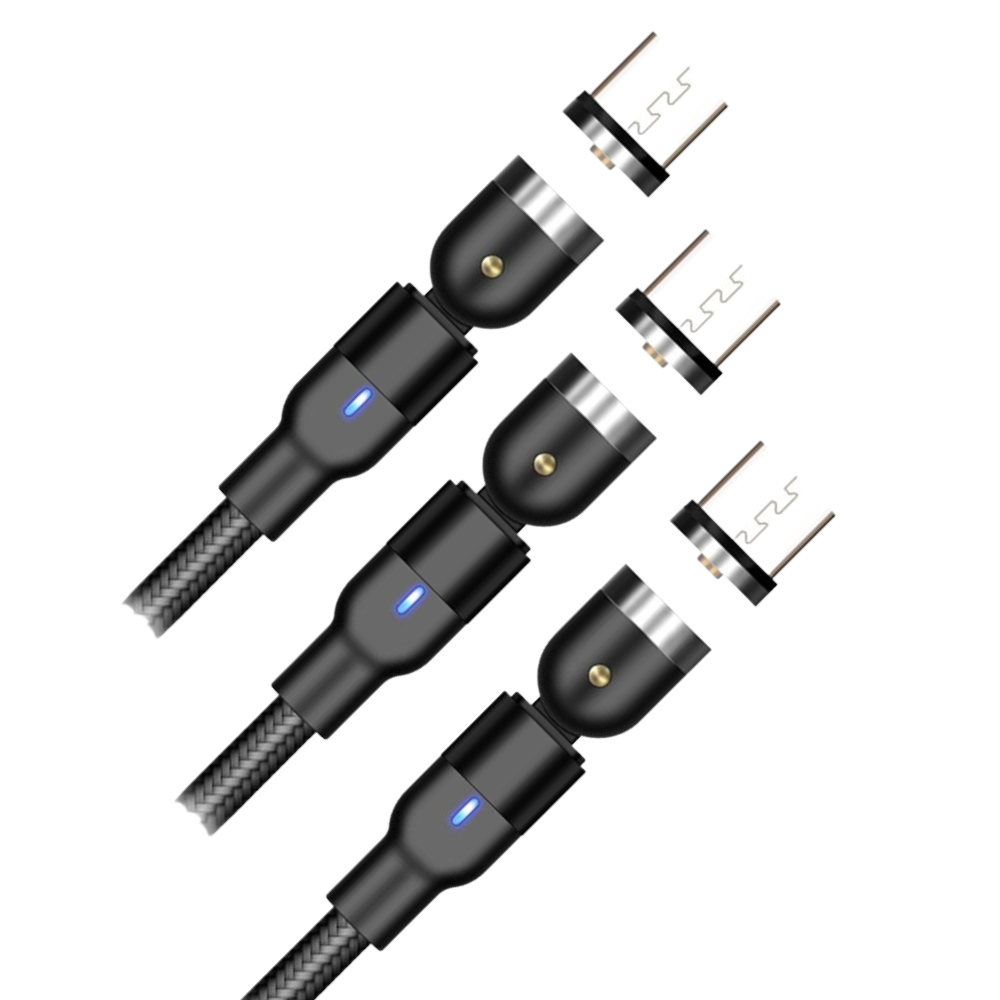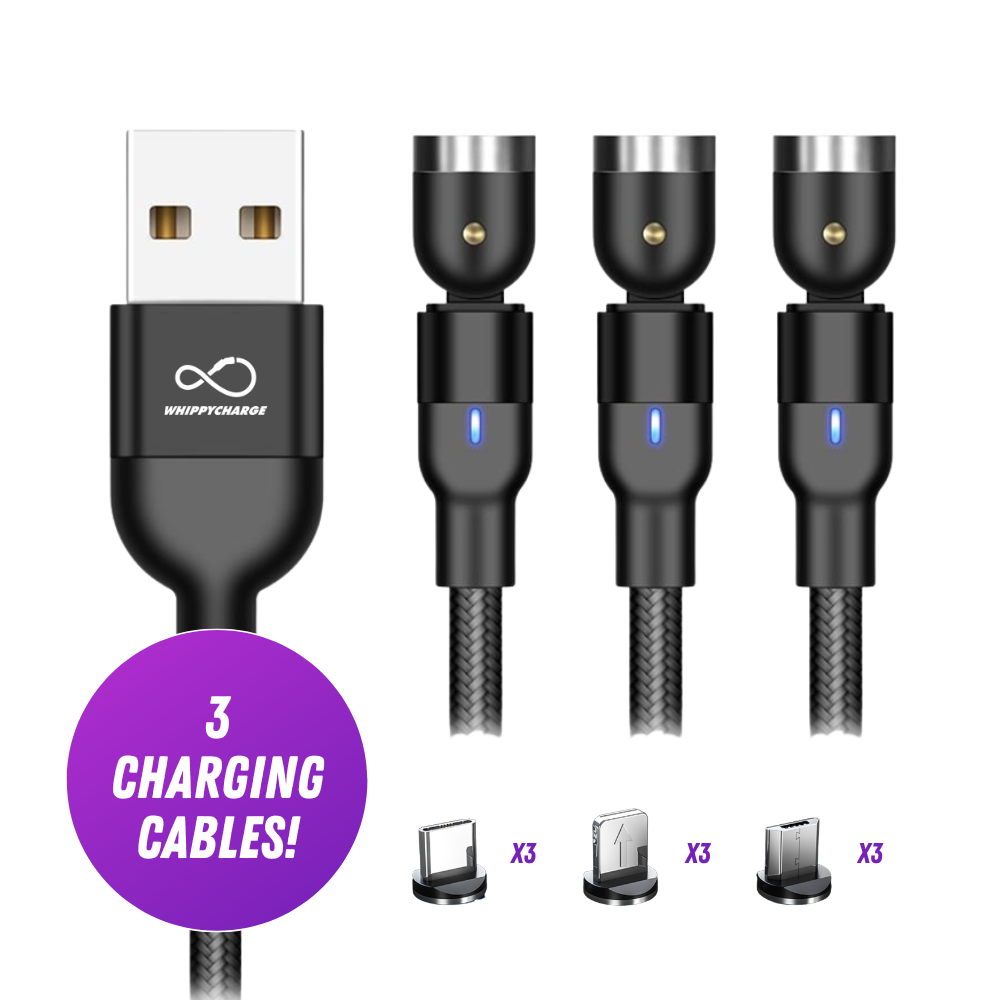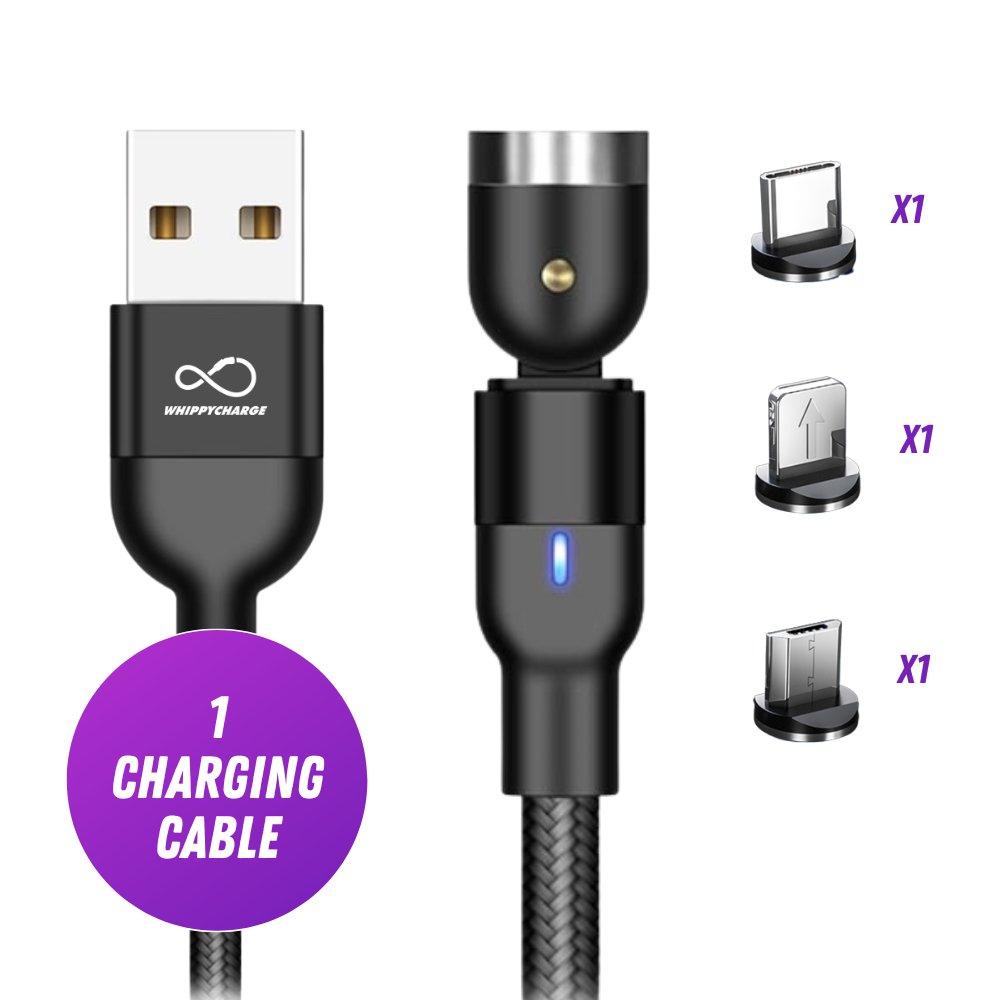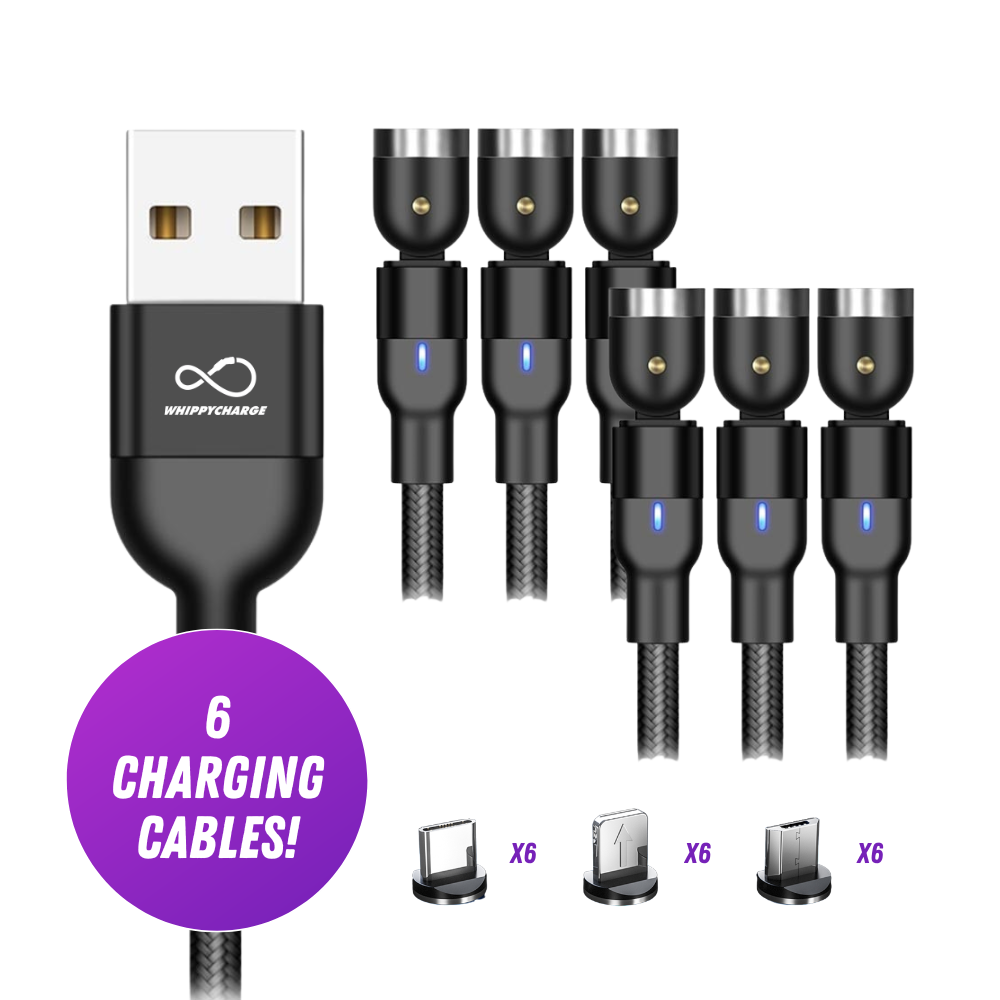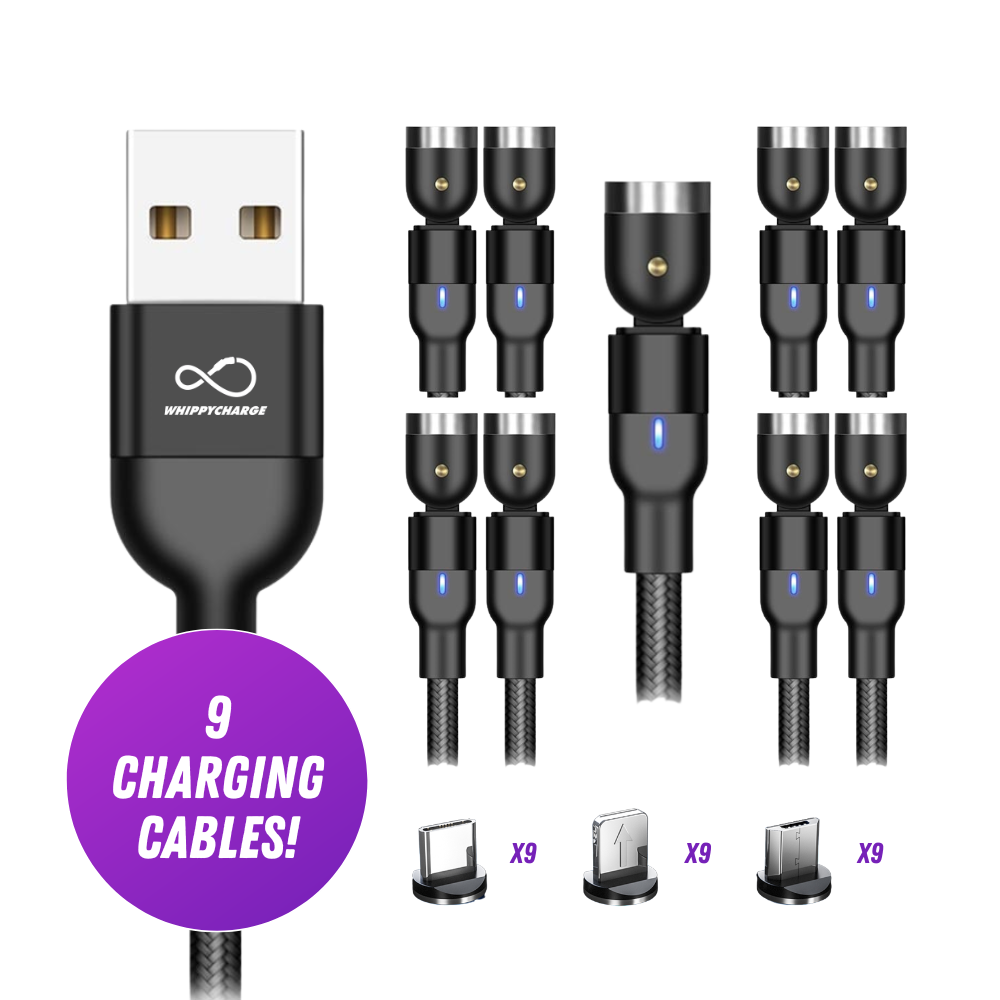 Whippy Charge
Select Your Offer:
Charging your phone has never been easier, thanks to Whippy Charge!

Whippy Charge's magnetic head technology allows you to charge each of your mobile devices with a single cable and it can rotate a full 540 degrees, allowing you to charge and play simultaneously. This revolutionary, universal charger is perfect for those looking to declutter their workspace and spare you the hassle of tangled, damaged cords.
FAST & Safe Charging - Whippy Charge's A.S 3-in-1 USB magnetic cable supports QC 2.0/3.0 quick charging, and with overheating protection, you can quickly charge your devices with peace of mind.
Charges ALL Devices - Comes with three connectors: Lightning, USB-C, and Micro-USB charging heads -- meaning you can use ONE magnetic USB cable to charge multiple devices.
Play Games & Watch Video While Charging - Whippy Charge's charging head can be rotated 540 degrees, 360 degree rotation + 180 degree head rotation, to make charging more convenient while also using your device. Say goodbye to ugly, frayed charging cords!
Dust-Proof - Inserting one of Whippy Charge's included magnetic tips at the charging interface of your phone can prevent dust from sticking and causing damage inside your device.
High Quality, Durable Material - With a tested 10,000+ bend lifespan, Whippy Charge's nylon braided charging cord is highly resistant to splitting and breakage and is more durable than other standard phone charging cords.
Find It in the Dark - With Whippy Charge's low intensity, blue LED light, you can easily find your cable in the dark.
Find Out What Others Are Saying:
William W. - Des Moines, IA
This charger is amazing. One cable works on all my devices: Apple, USB-C, and Micro. You get all three with each cable. You put the tips on your devices, then the cable works on all of them, with no adaptors to change each time. Another amazing feature: the connection at the port swivels 360 degrees for staying out of the way better, and again, less stress on the port. I can't say enough about this product. I've bought them for everyone in my family.
Jeffrey T. - Medford, OR
Wow! I have been using these types of charging adapters for a few years now and absolutely love them. These particular cords came nicely packaged and ready for use. No issues with the charging capability, and while the 10' cords work great, you get faster charging on the shorter cables (no different than others). 10' works great to use relaxing on the couch or in bed where you aren't limited in distance. I will be buying again.
Lisa D. - Nashville, TN
GREAT! These are great to help save the port on your phone from the constant plugging in and removing. I got a set for my mother, since she could not see her port to well to charge her phone due to a stroke affecting her vision. Also, great to use in a car. No trying to hold the phone and charger cord and fumbling to get it plugged it. Simply hold it up to the phone and "poof" connected.
Explore More Tech
Check out more of our best-selling gadgets and today's hottest tech products.
Shop Now