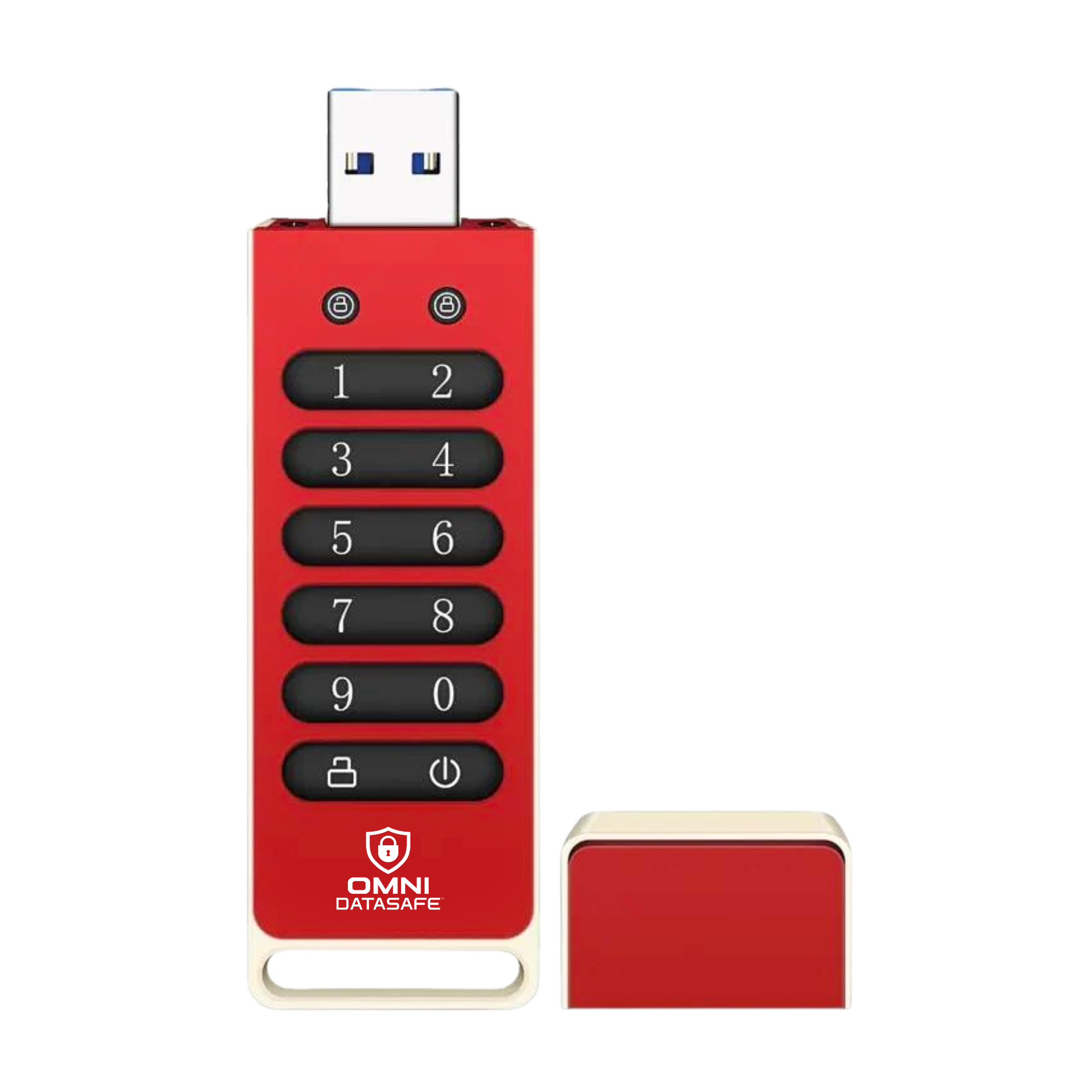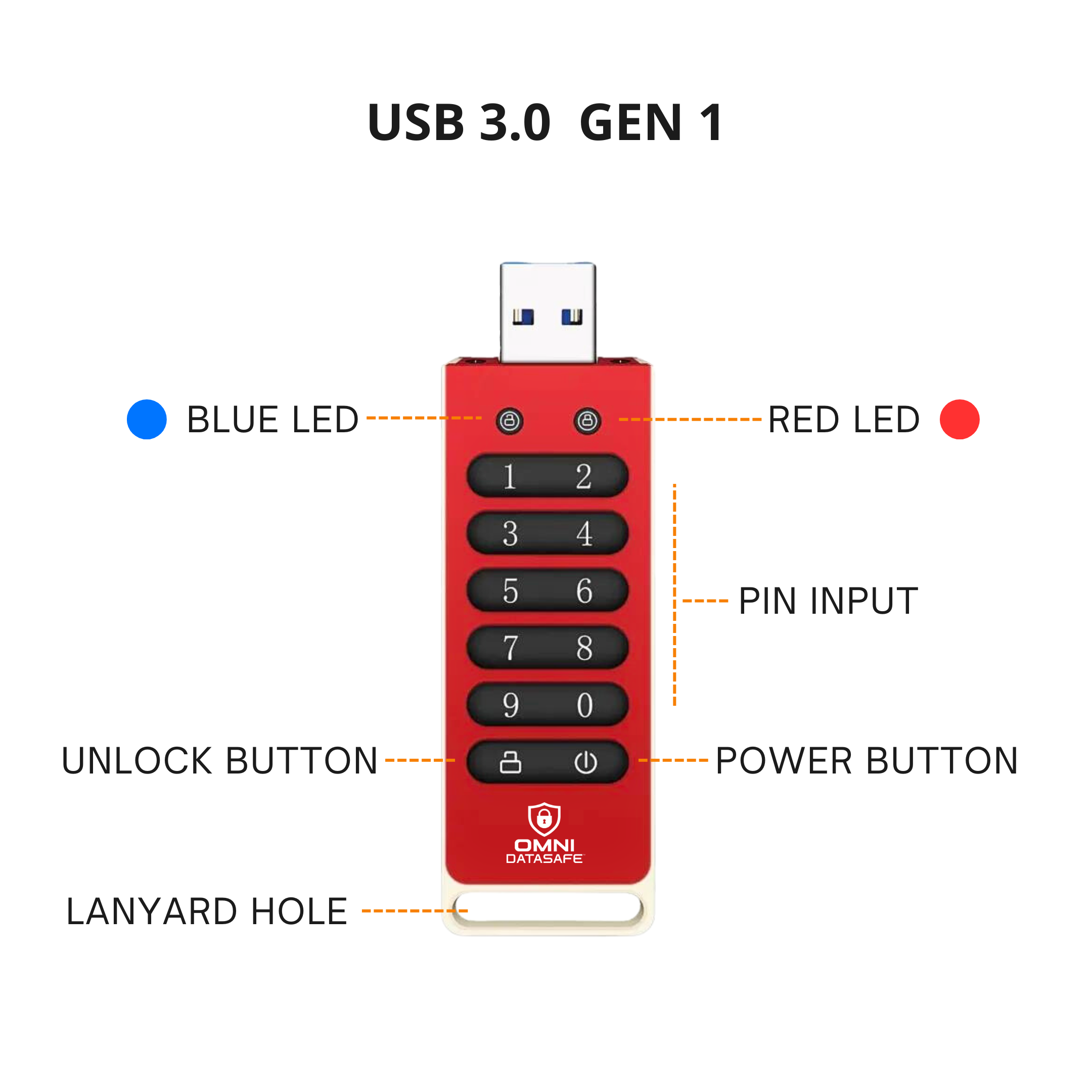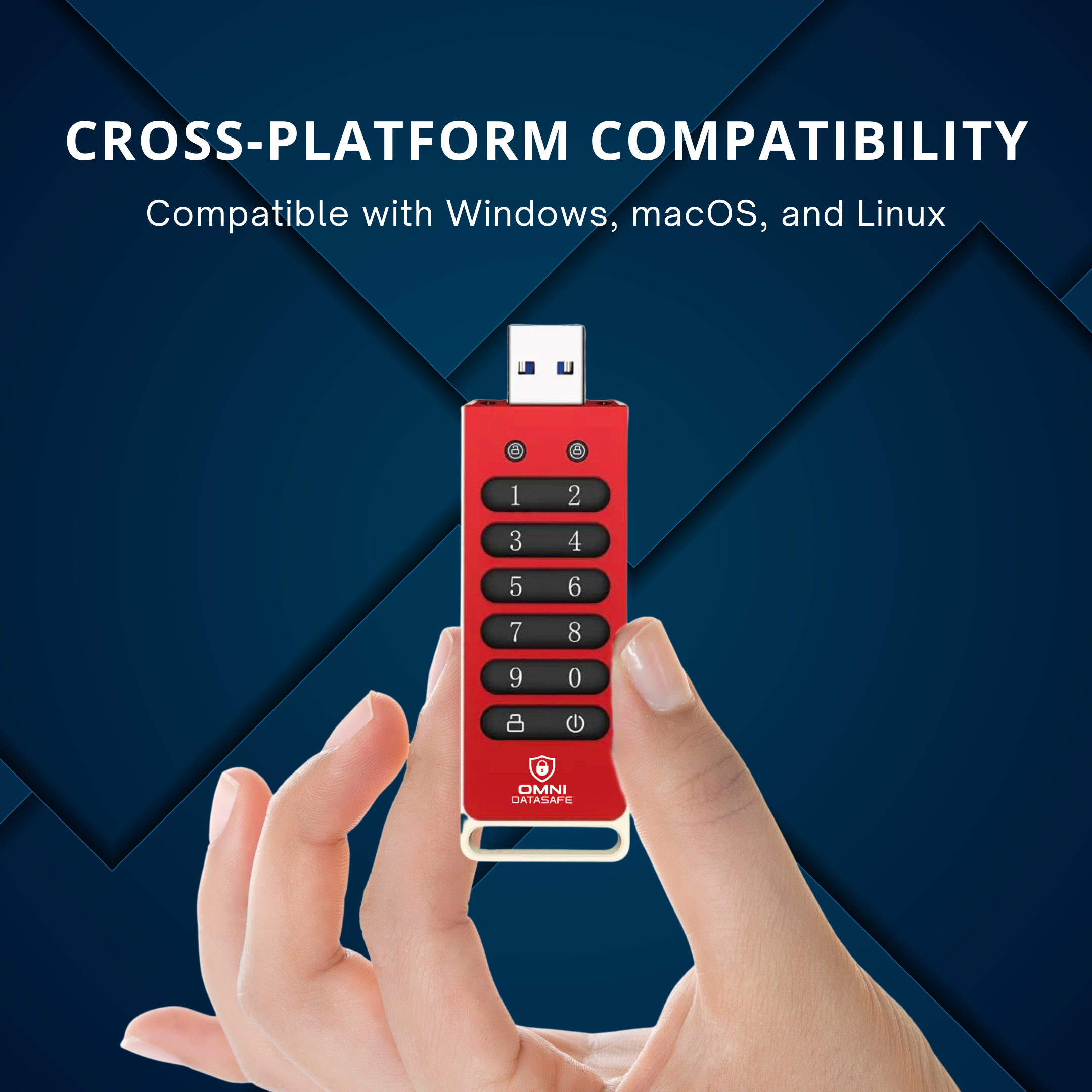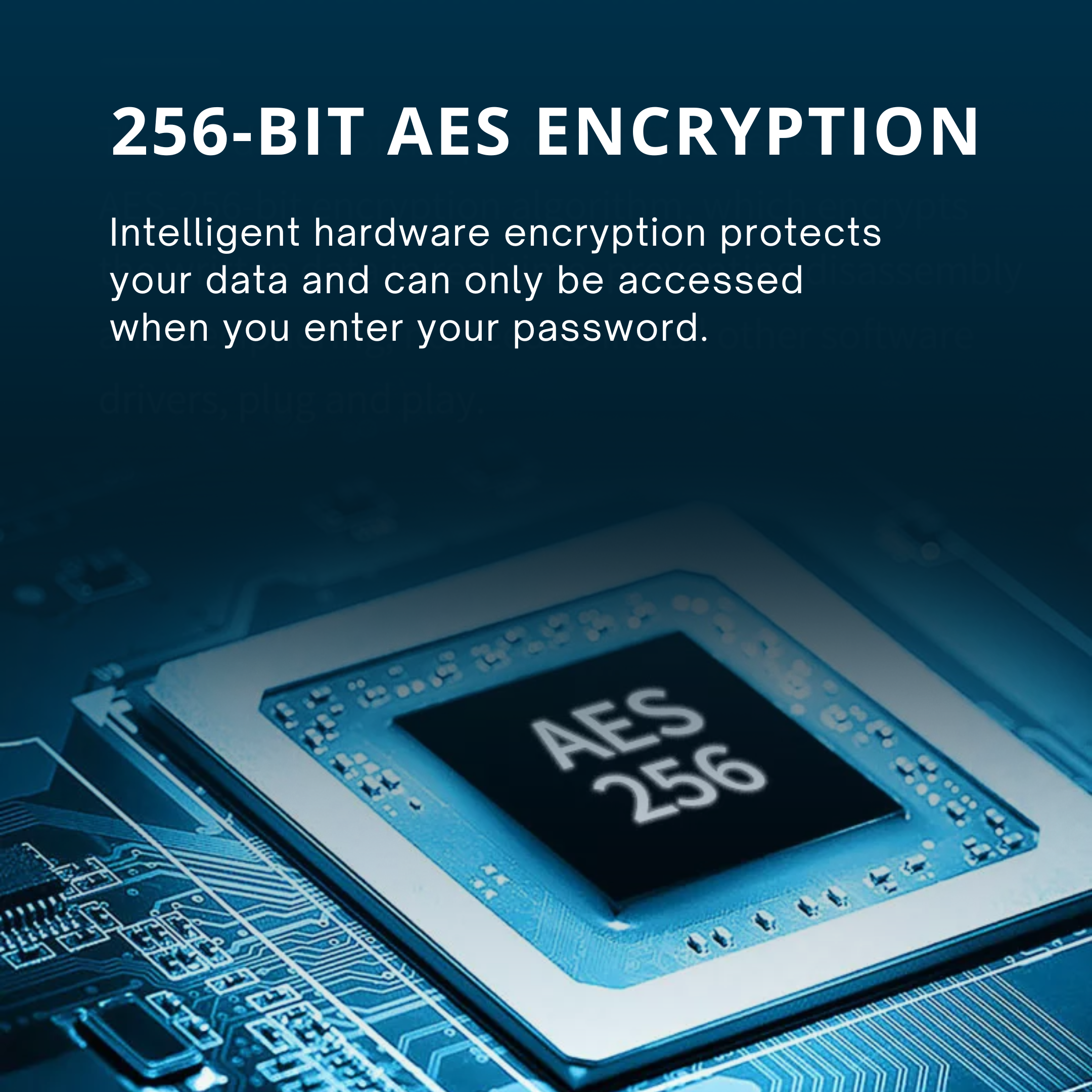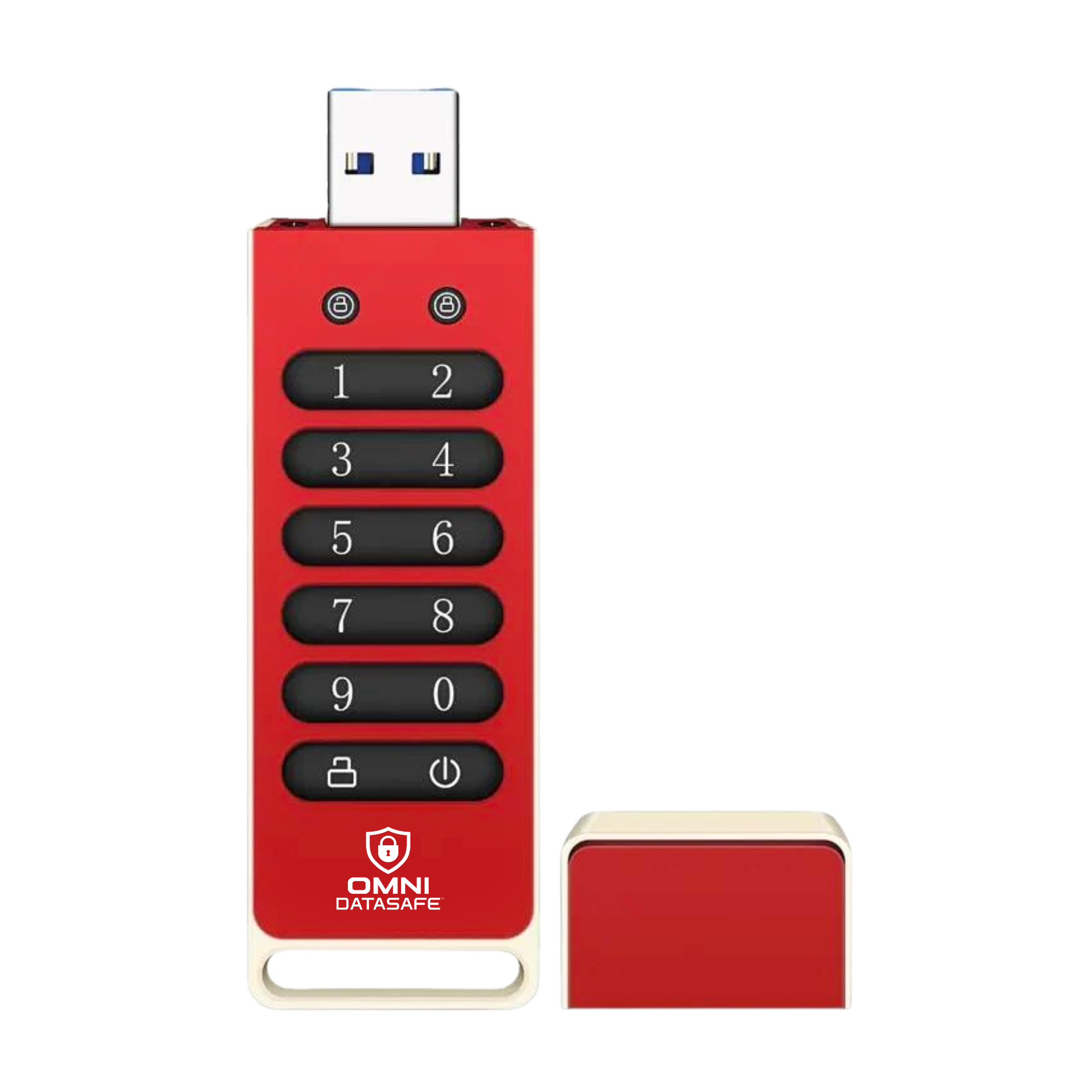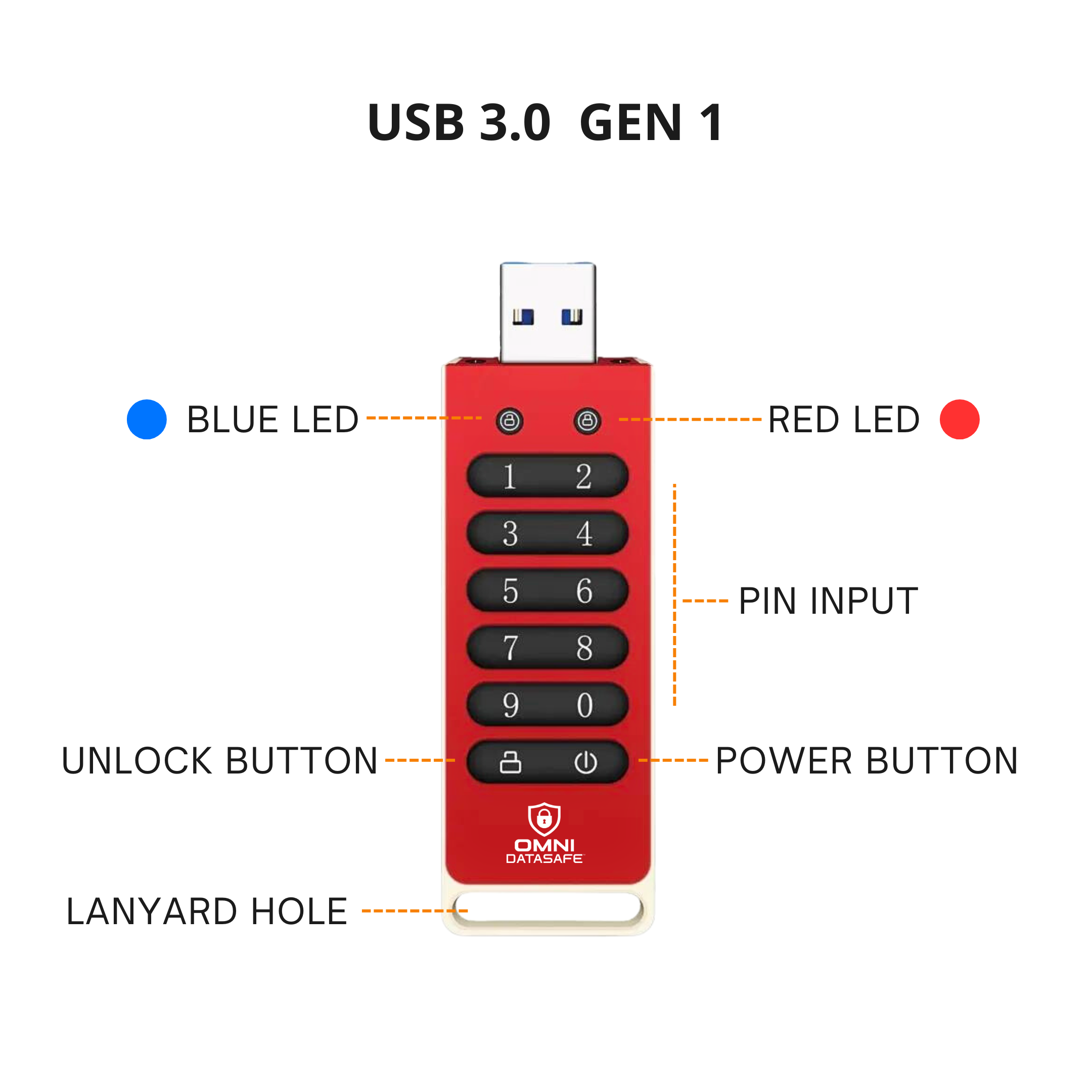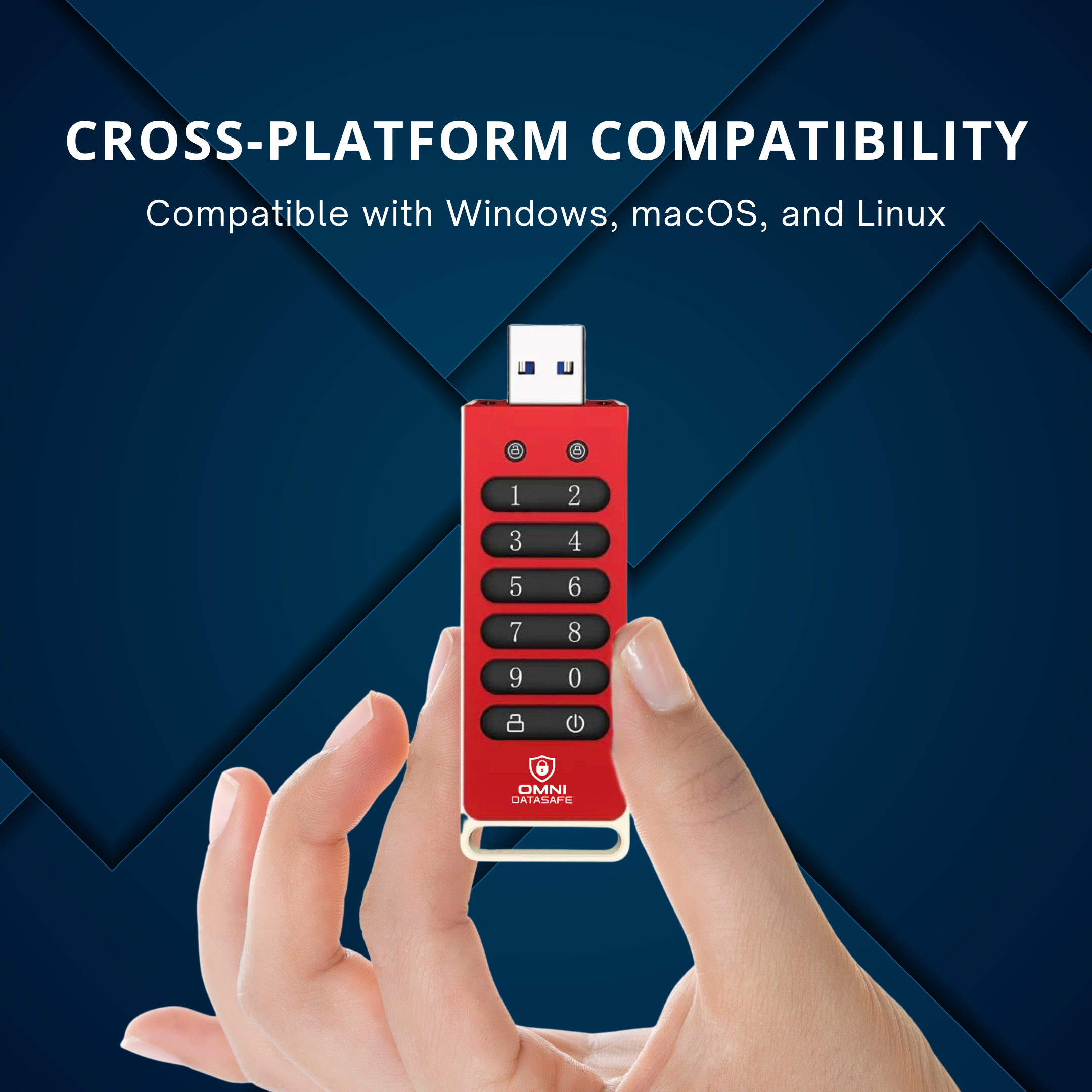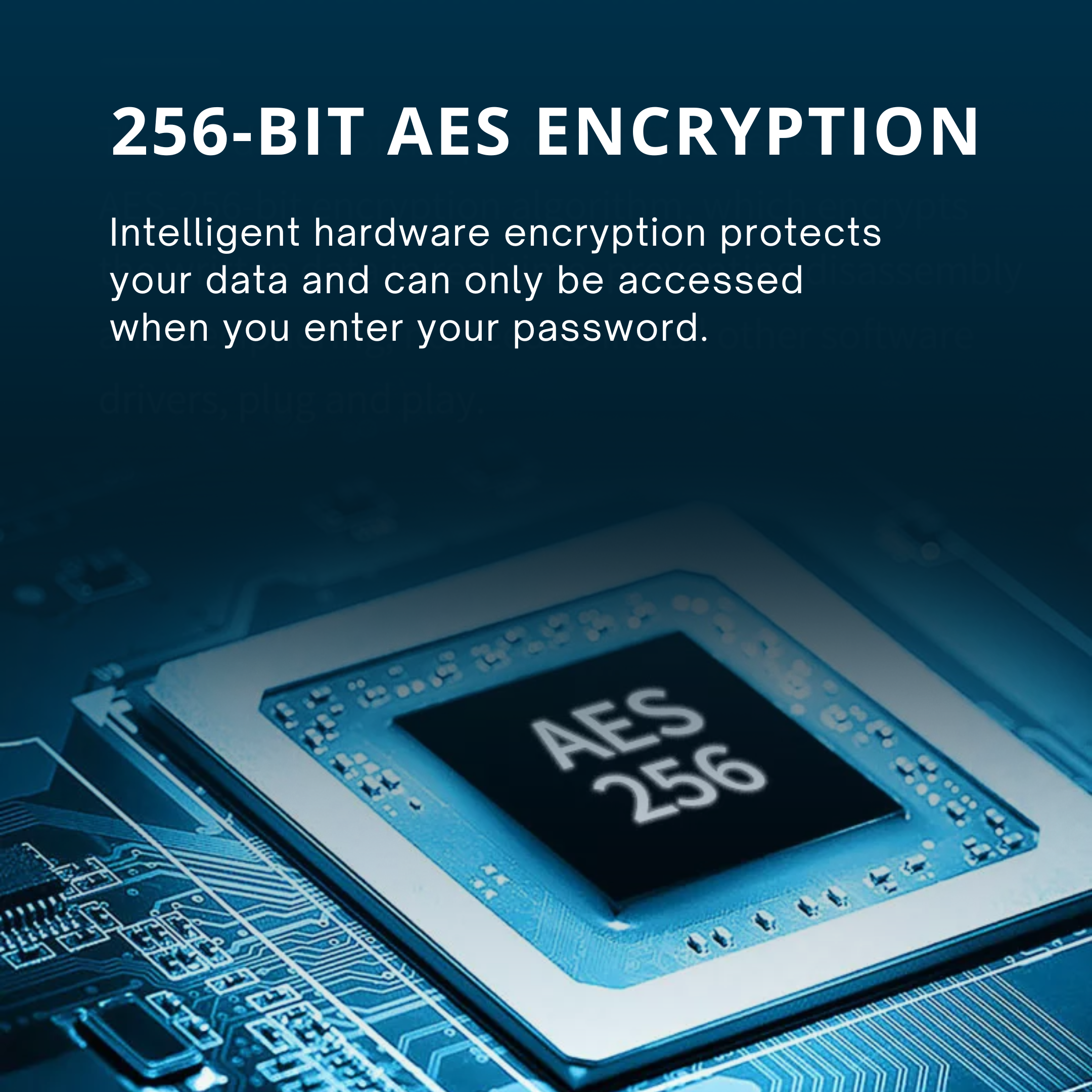 Omni DataSafe - 32GB
Select Your Offer:
Keep your most confidential data safe with Omni DataSafe! This tiny yet mighty USB features powerful hardware-based encryption and an onboard keypad PIN to prevent unauthorized access to your private files.
Lost or stolen USB? Not a problem. Omni DataSafe's intuitive software and intelligent security features will protect your data from hacking attempts, physical tampering, malware, or other brute-force attacks. Omni DataSafe is a must-have for securing sensitive business data, legal documents, family health records, and more.
Digital Hardware Encryption

- Omni DataSafe protects your data with intelligent hardware encryption and can only be accessed when you enter your password.

Easy to Use, Intuitive Software

- Easily navigate and access your most important data and keep all your passwords in one secure place.
Your Virtual Safe Deposit Box

- Organize and store crucial documents such as your medical records, insurance information, asset inventory, estate plans, and more.

Automatic Locking & Intelligent Reset Technology

- Omni DataSafe auto locks itself when disconnected from your device. It will reset and erase all the information stored on the device after 10 consecutive incorrect password attempts, preventing others from accessing your data.

Ultimate Protection From Hackers

- Protects your data from hacking attempts, physical tampering, malware, or other brute-force attacks.

Cross-Platform Compatibility

- Encrypted USB is compatible with Windows, macOS, and Linux, giving users flexibility across multiple platform types and operating systems.

Long Lasting Security

- Omni DataSafe features a built-in rechargeable battery that can be used to unlock the drive first without using any software. Once unlocked, you can plug it into any device that supports a USB type A storage device.
Find Out What Others Are Saying:
Sammy L. - Denver, CO
It works! The USB drive and cap are surprisingly heavy metal. It was very easy to set up and use, and the two different LED lights at the top make it clear what the USB drive is communicating. Most of all, it just works!
Jacob F. - Norfolk, VA
Family friendly. We needed a way to keep our personal information & logins secure that anyone in the family could use in an emergency. This makes it easy for technically challenged folks in our family to get to important data.
Lyla J. - Atlanta, GA
Perfection! If you're someone like me, that likes to have pictures and documents always on the go, this is PERFECT. It allows you to carry the files you want from your home while your on the go and still ensure its protected in case you lose it.
Explore More Tech
Check out more of our best-selling gadgets and today's hottest tech products.
Shop Now